* Since there is no API for streaming through a direct access to iCloud drive, we are not able to support in the Network tab.
Export to iCloud
1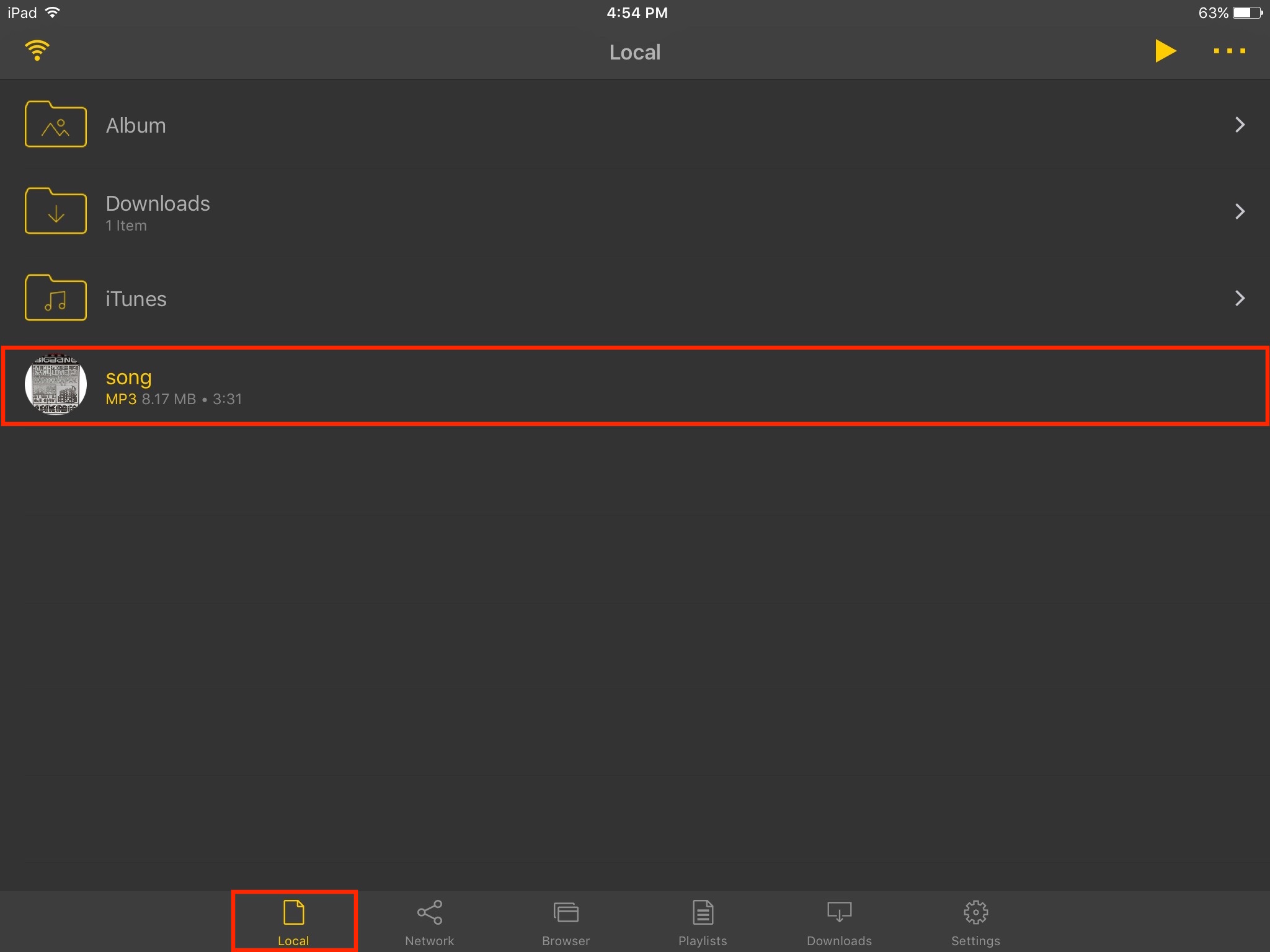 Touch the file you want to send to iCloud for a while in the Local tab or swipe to the left and select More.
2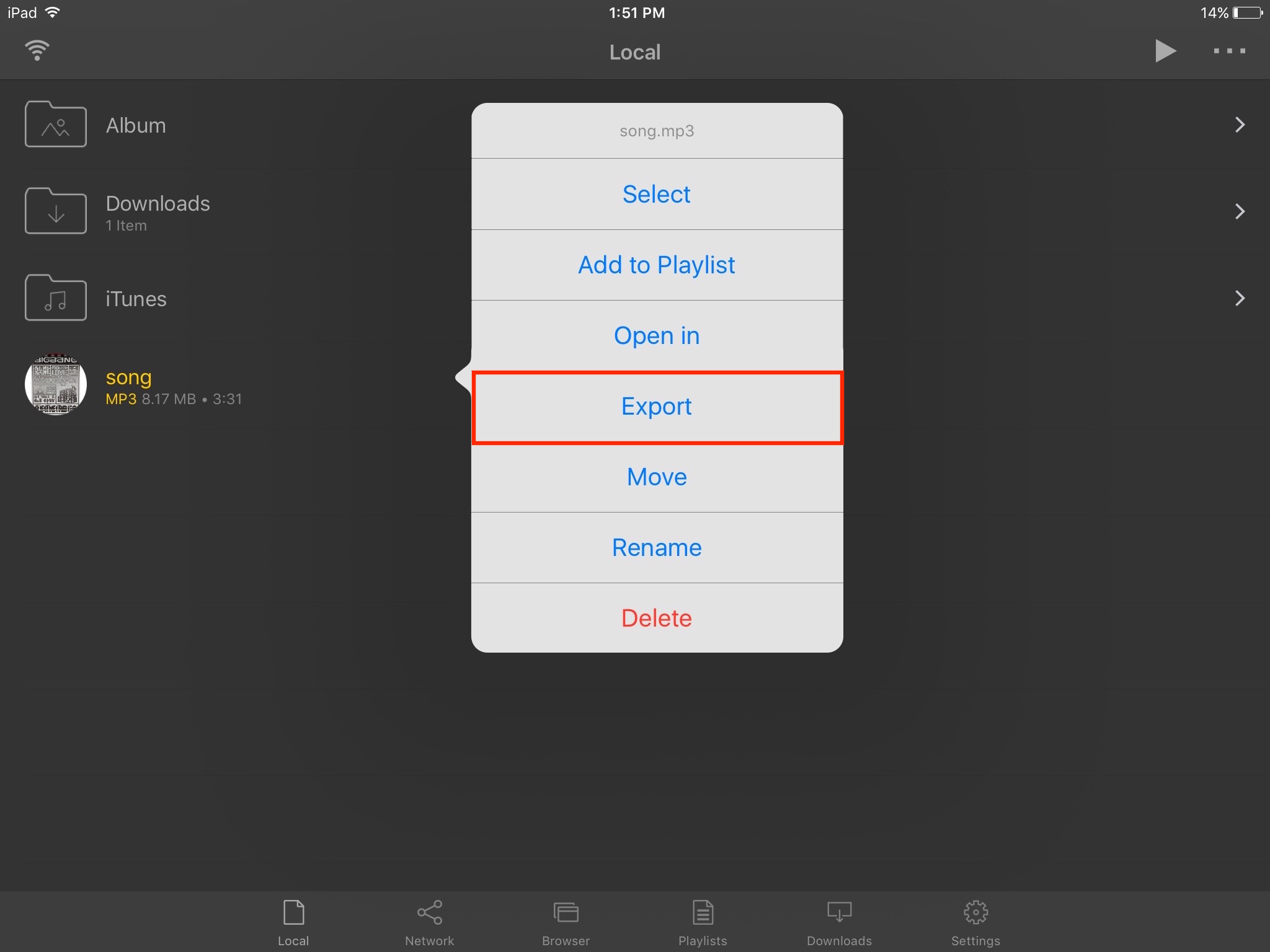 Select Export in the menu created.
3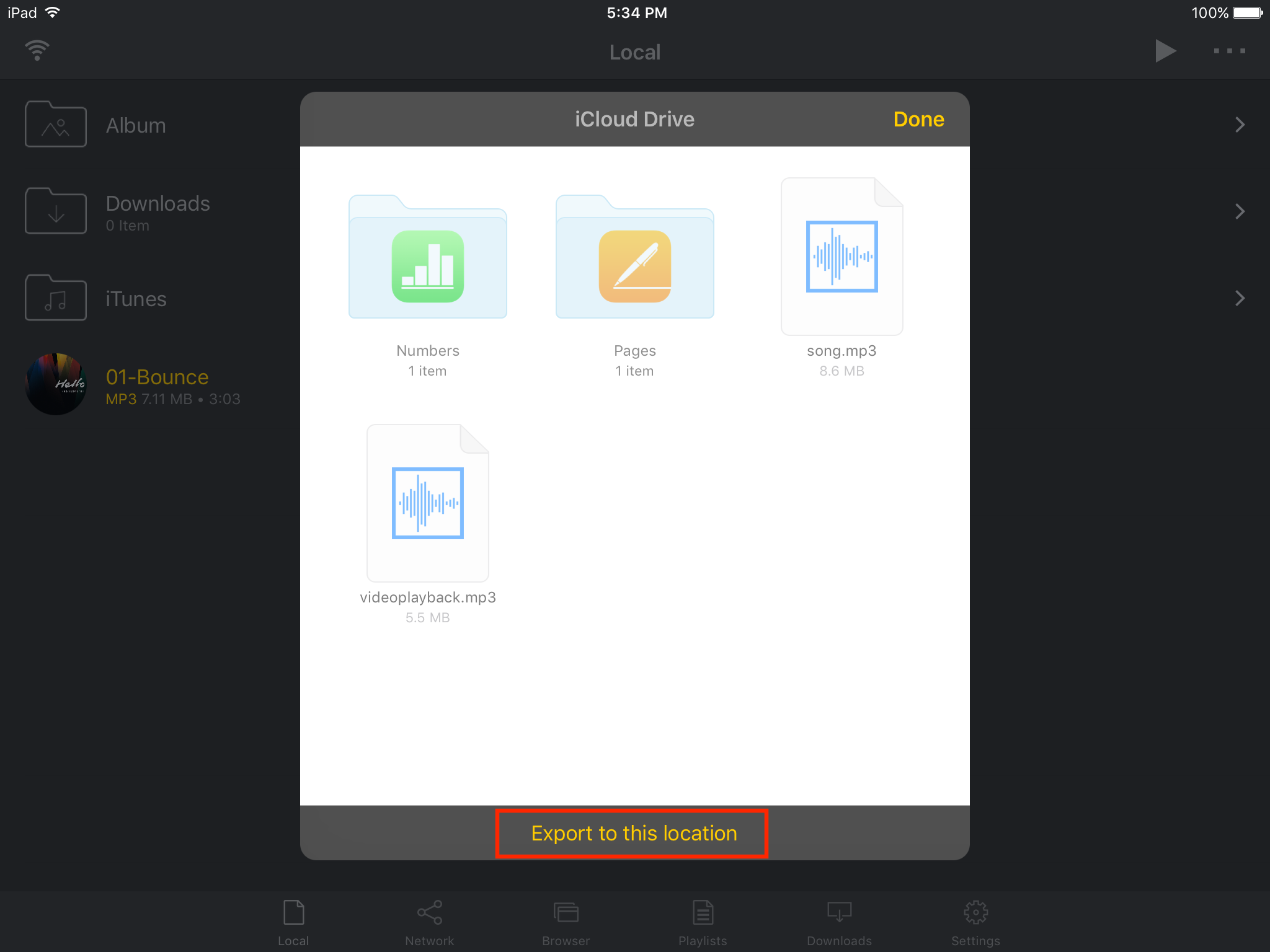 If you select Export to this location, the concerned file will be uploaded in the iCloud account conntected to the device.
Import from iCloud
1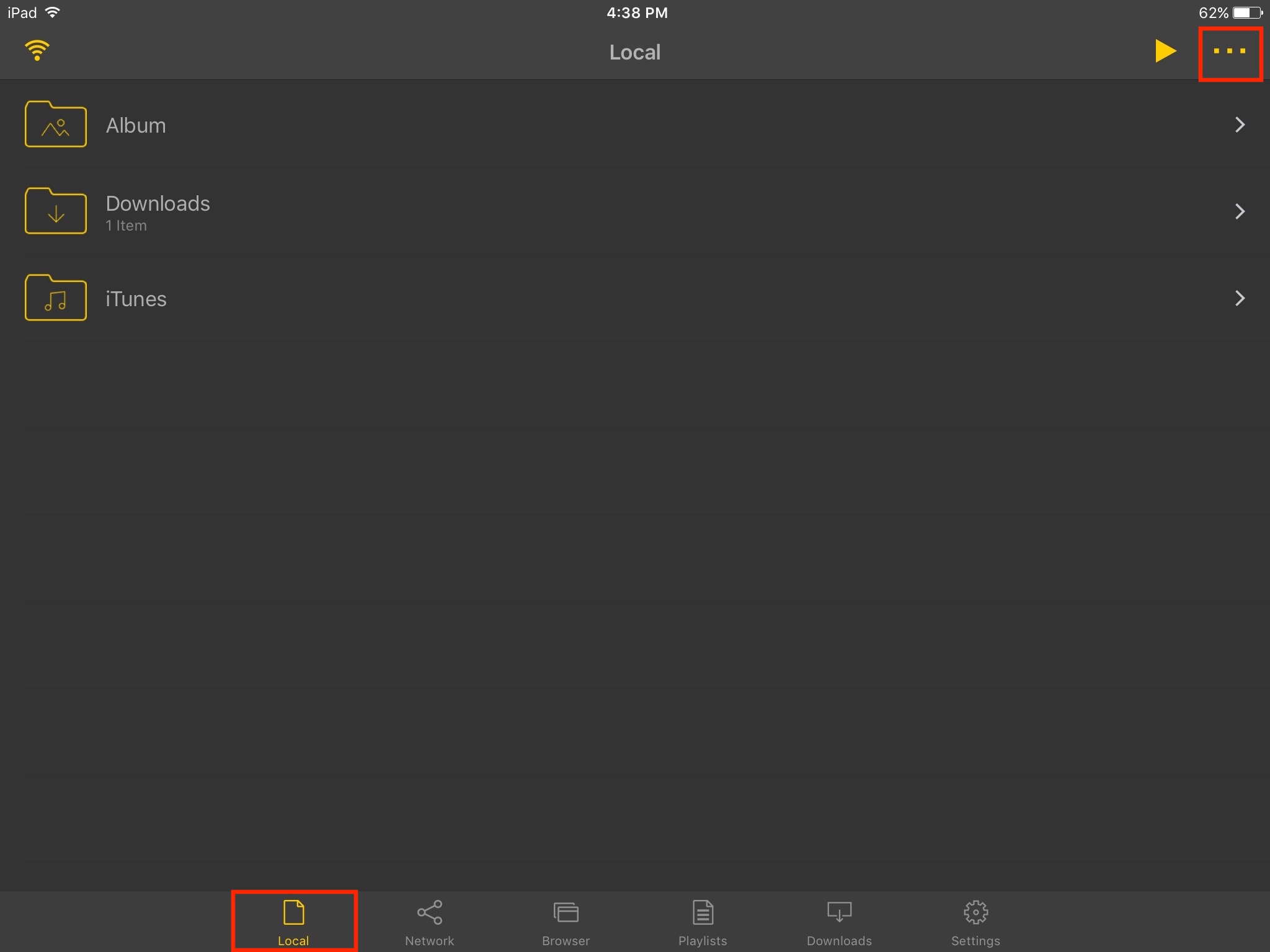 Select More(…) in the upper right corner of the Local tab.
2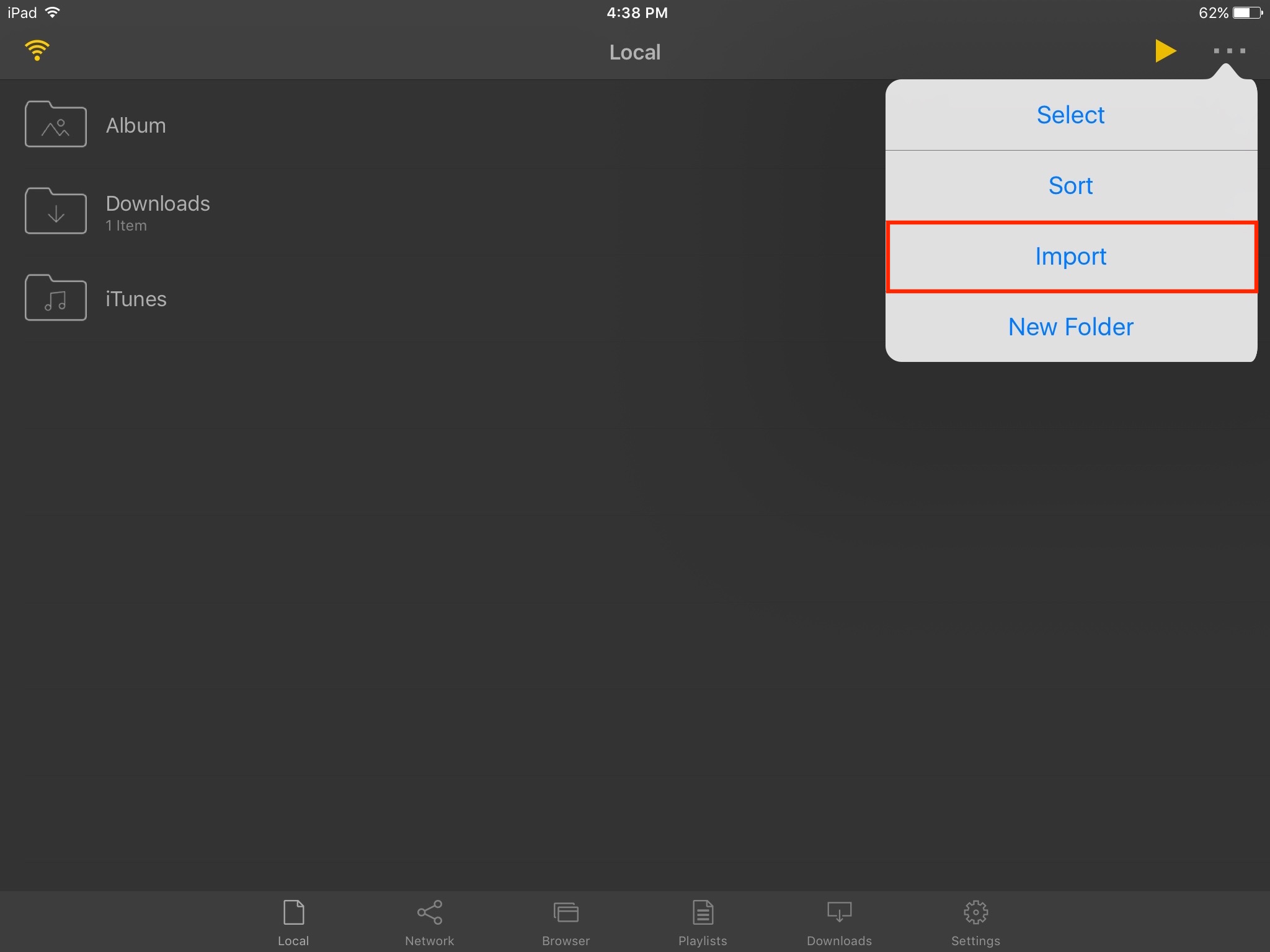 Select Import in the menu created.
3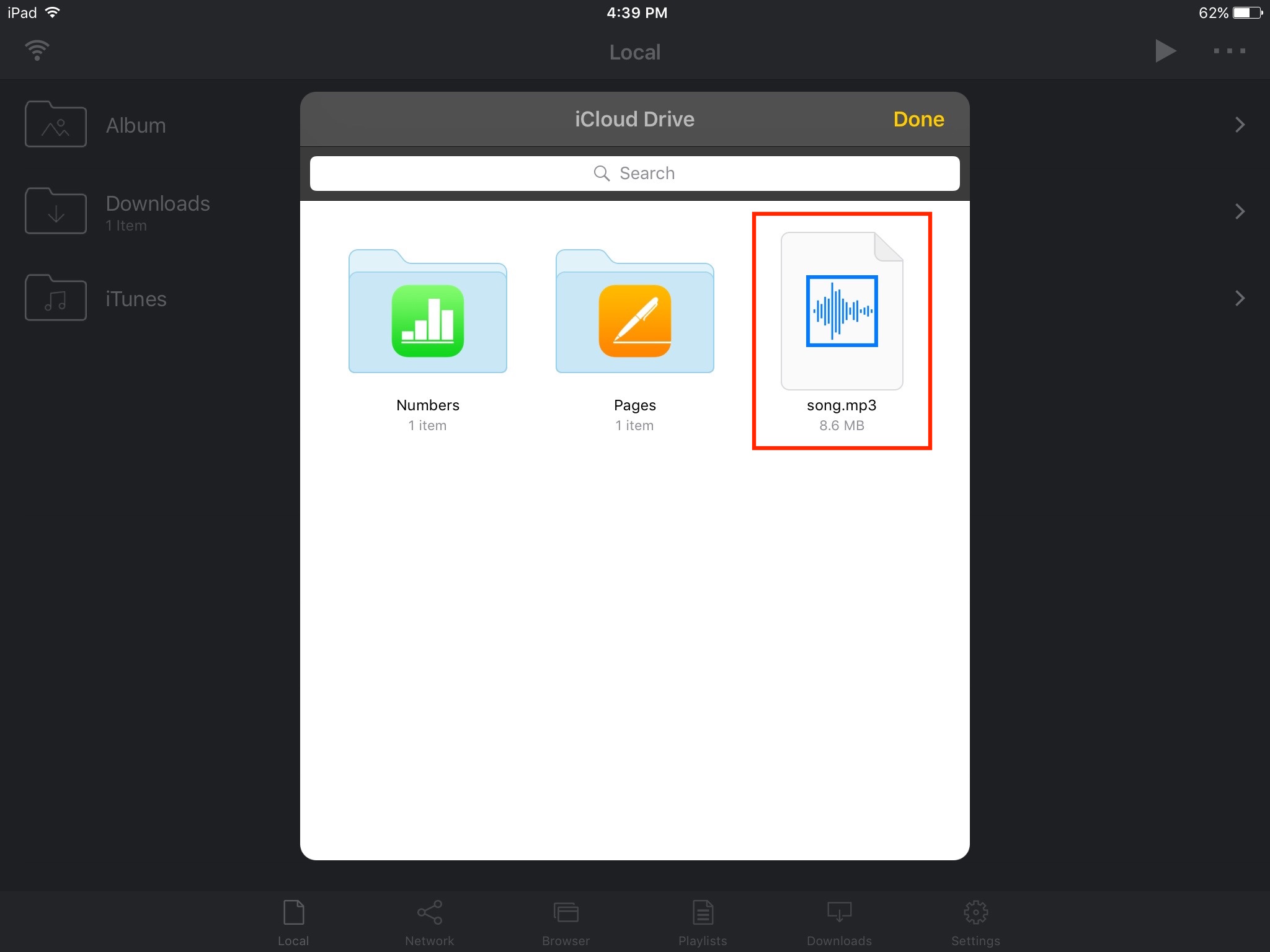 Select a file you would like to download in the file list of the iCloud account connected to the device.
4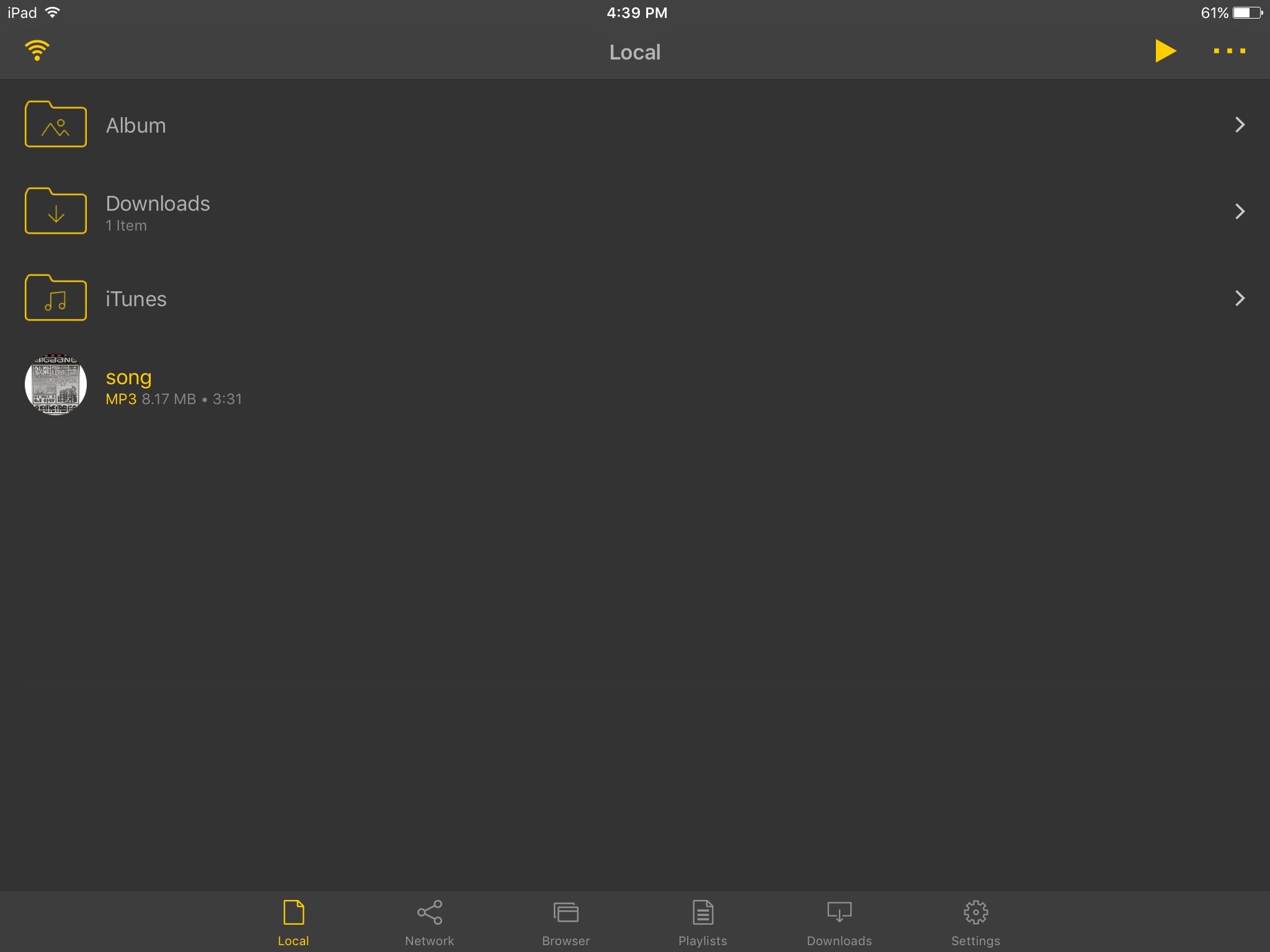 The file will be saved in Local.