Compressed files(RAR, ZIP) on a local or network server can be extracted and saved in nPlayer Documents.
1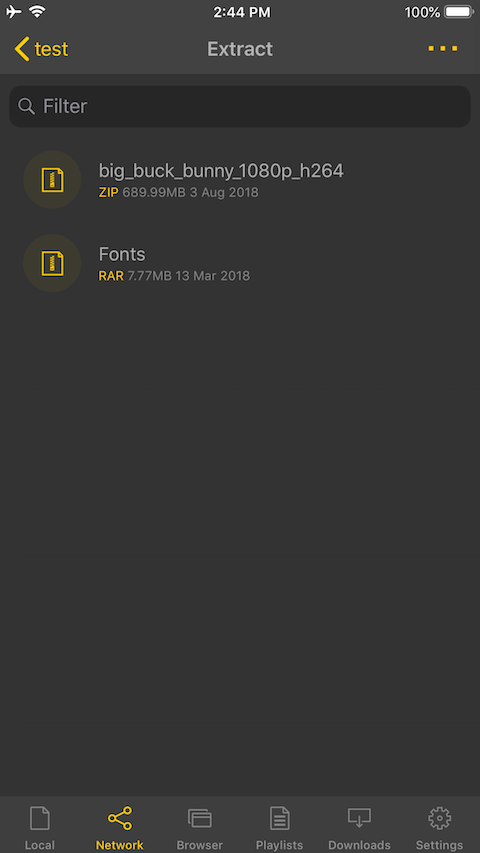 Select a compressed file on a local tab or network server.
2

Select Extract.
3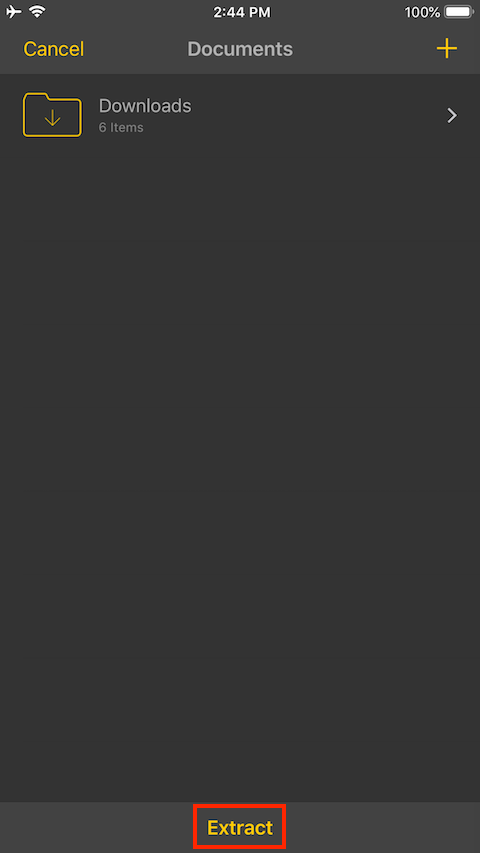 Select Extract after setting the location where the extracted file is going to be saved.
4-1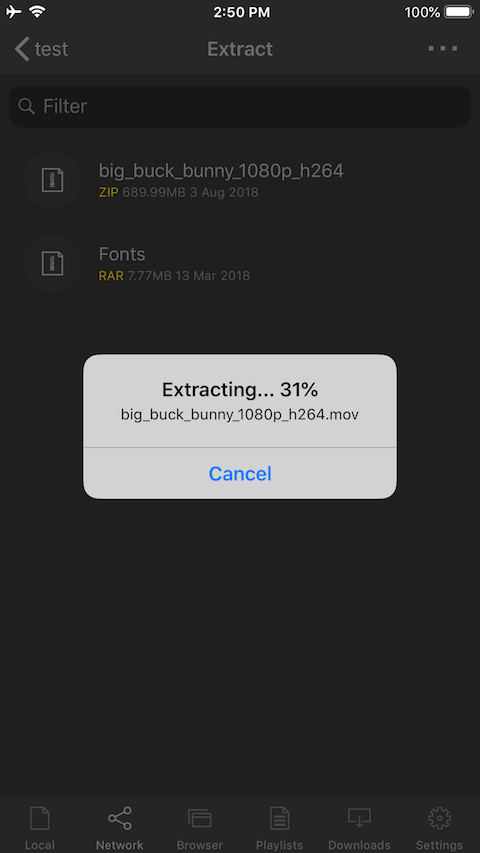 The decompression starts.
4-2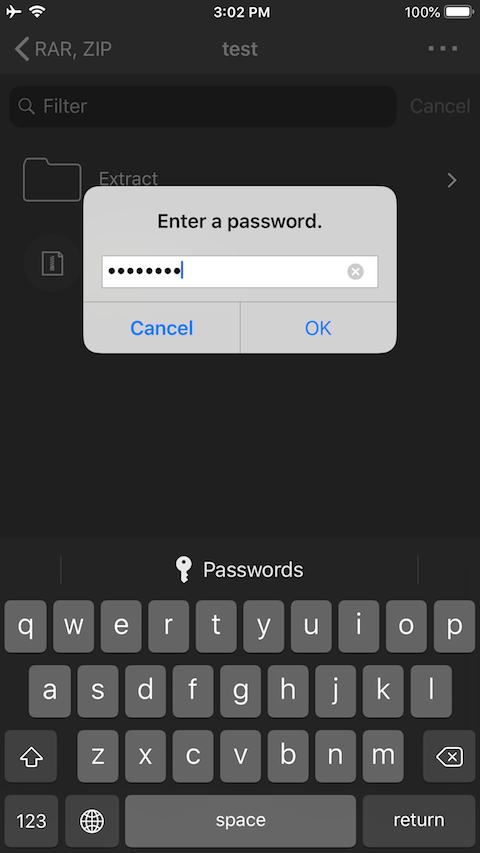 If the file has a password, enter the password before the decompression starts.
5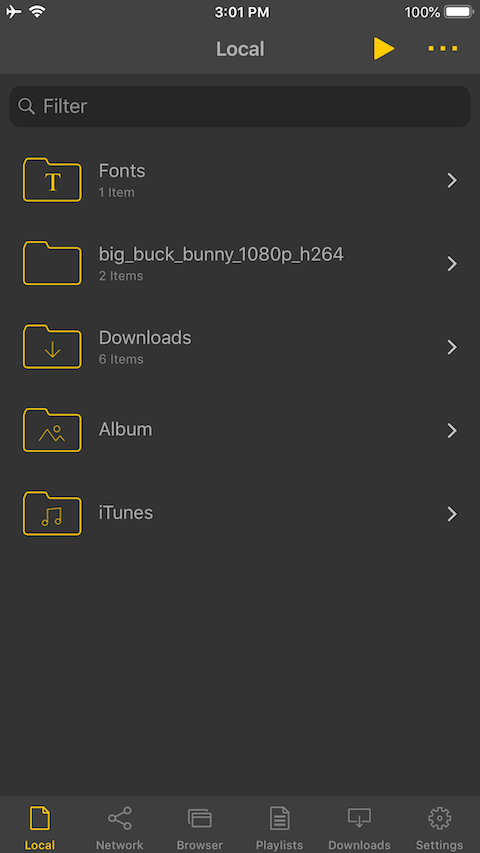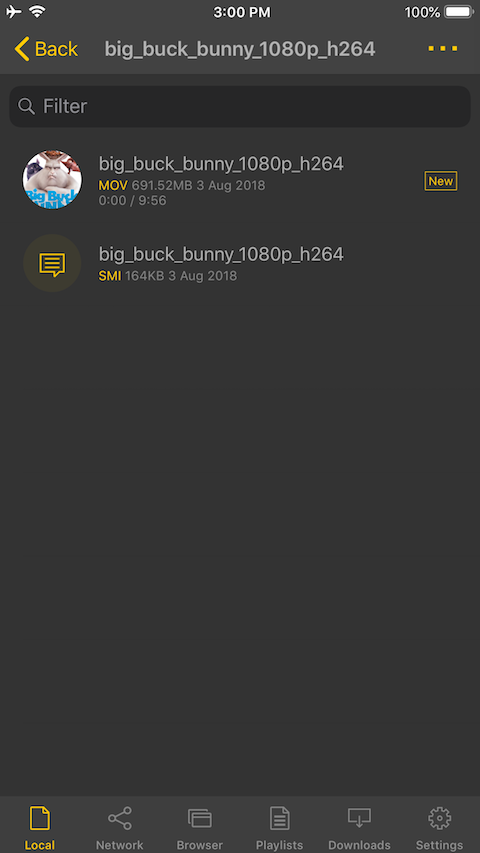 The folder/files are saved in the local.