NPlayer follows the language setting of your device.
1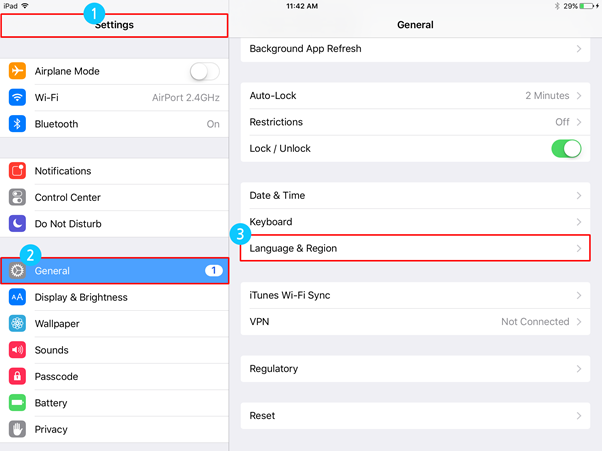 1 Enter Settings in the device.
2 Tap the General.
3 Select the Language & Region.
2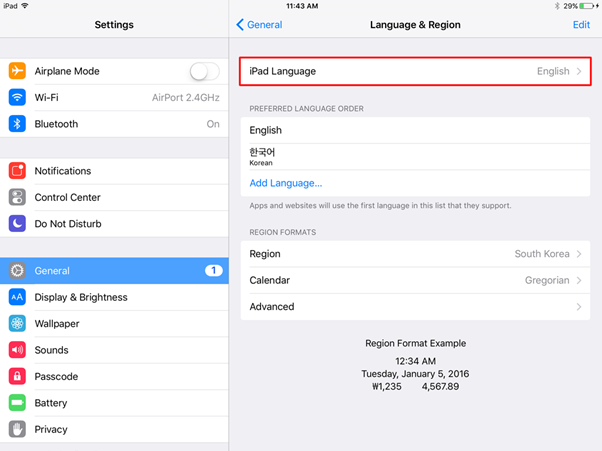 Tap iPad Language.
3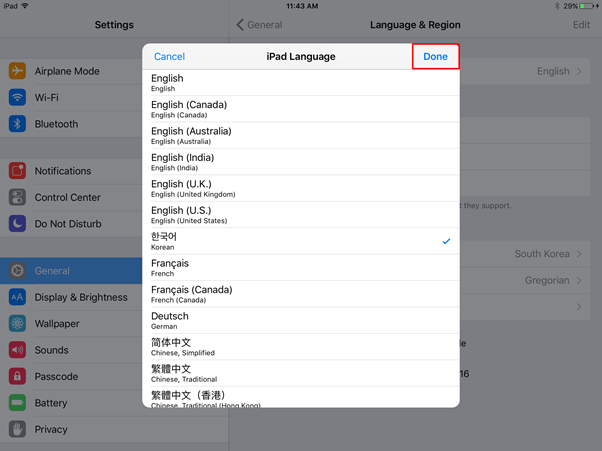 Select the language and press Done.
4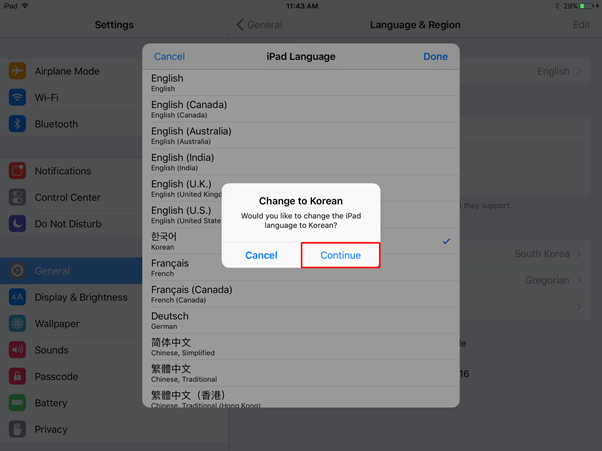 If you press Continue, device's language will be changed.
5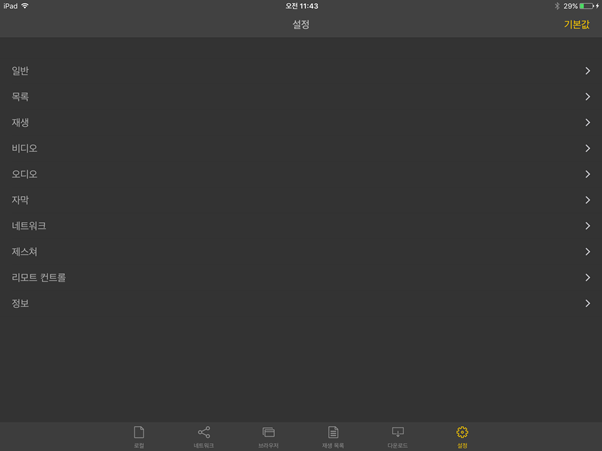 The language of nPlayer also will be changed.