1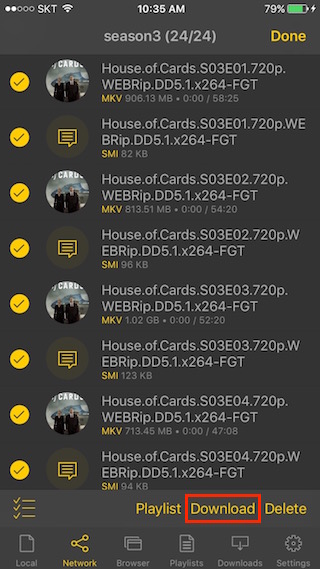 Select the files you want to download and select Download.
* Downloads in the order you selected.
* To download an entire folder, tap and hold down the folder in the list and select Download from the menu that appears.
2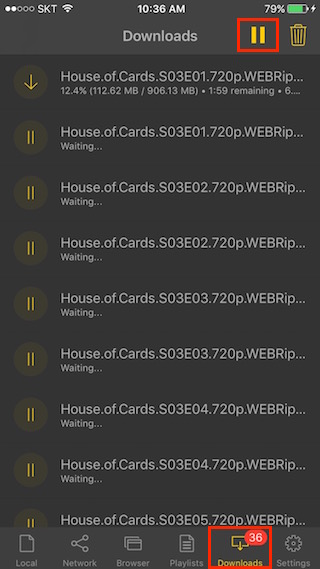 Move to the Download tab and tap the top right pause button.
3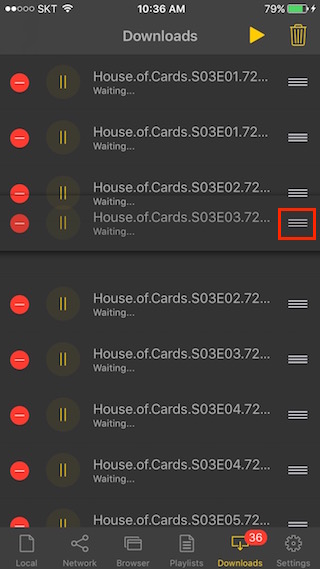 Use the list button on the right side to change the order.
4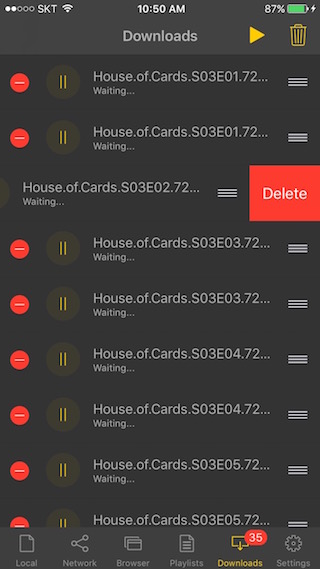 You can delete the pending list by tapping the Delete button on the left.