What is 'Hidden File'?
A file or folder that exists in the system but is not displayed in the list or when browsing. It usually prevents important data from being deleted by mistake.
1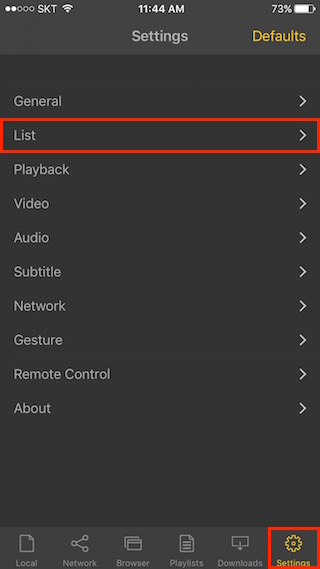 Tap Settings at the bottom and select List.
2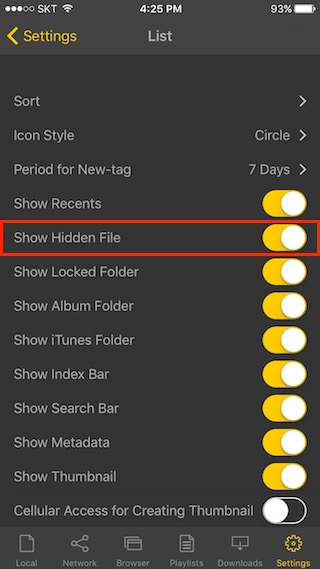 Activate Show Hidden File.
3

Files and foders hidden in the list will turn up.
4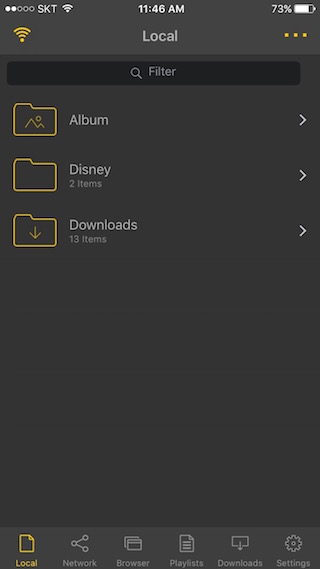 If you deactivate Show Hidden File, files and folders hidden in the list will not appear.