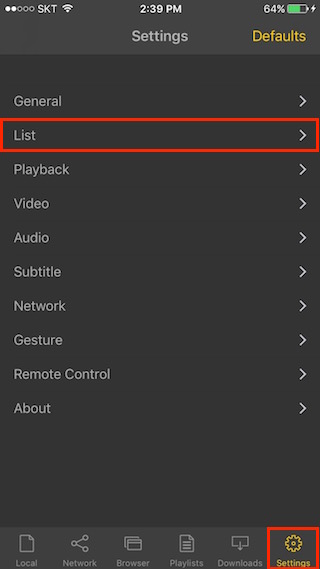 Tap
Settings
at the bottom and select
List
.
Show Index Bar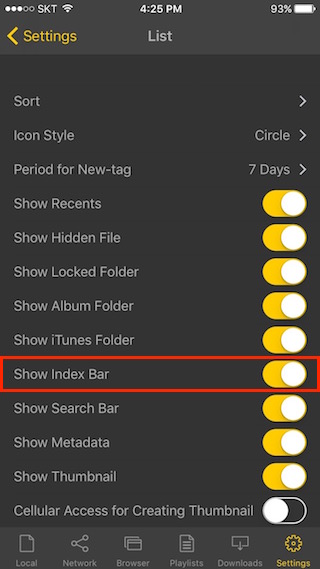 Activate Show Index Bar.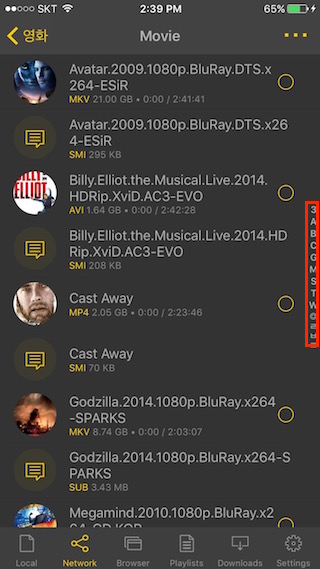 You can quickly find a file you want using the index on the right side of the file list.
* It is not displayed in the folder list and 'Show Index Bar' is available from a file format.
Show Search Bar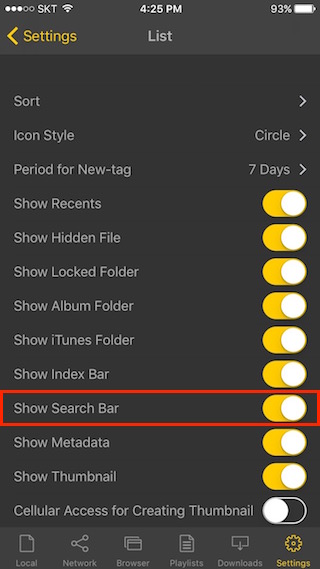 Activate Show Search Bar.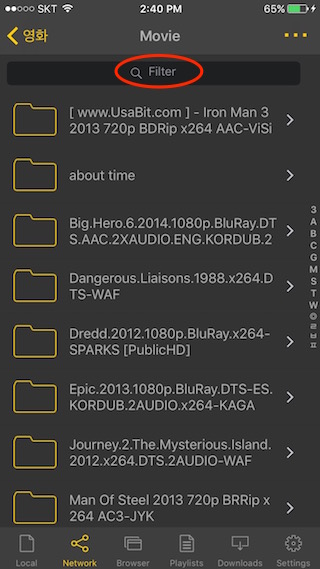 If you drag down, you can search for a file or folder using the filter.