1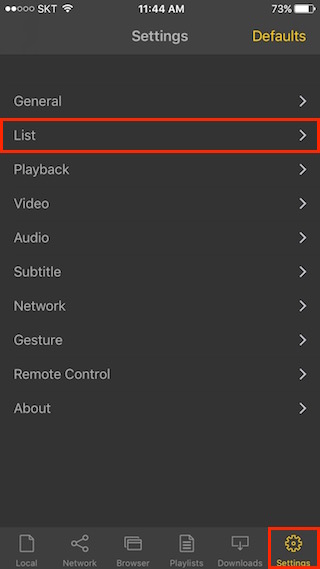 Tap Settings at the bottom and select List.
2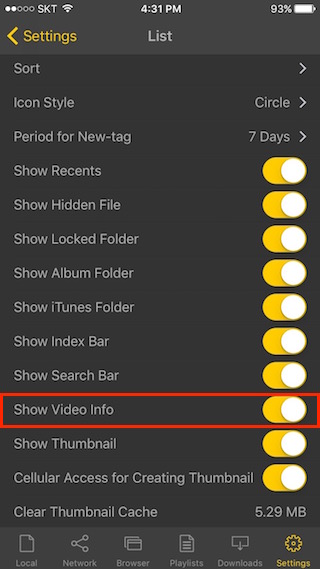 Activate Show Video Info.
3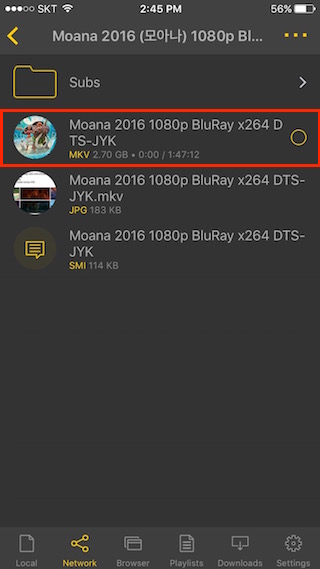 Go to Network or Local tab, then select a video to play.
4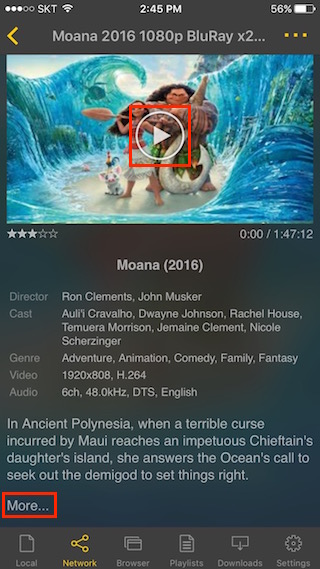 Metadata of the file appears.
For additional information, tap the More… button.
5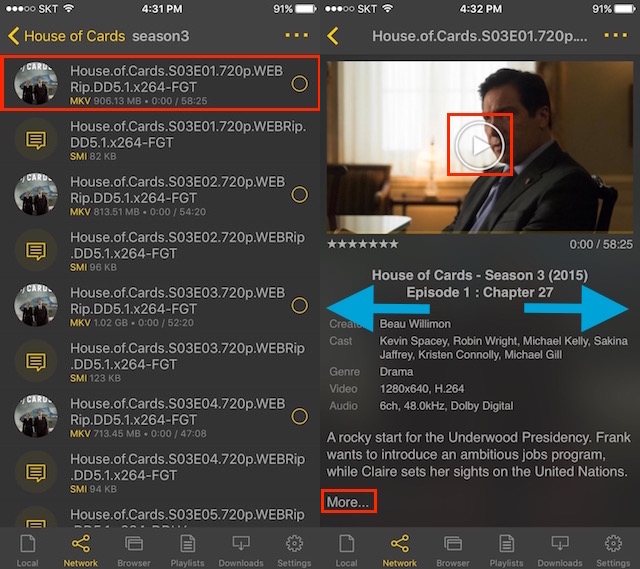 For multiple files, swipe left or right to see information of other files.