If you activate Resume Playback, you can resume the video clip from where you last finished watching it.
1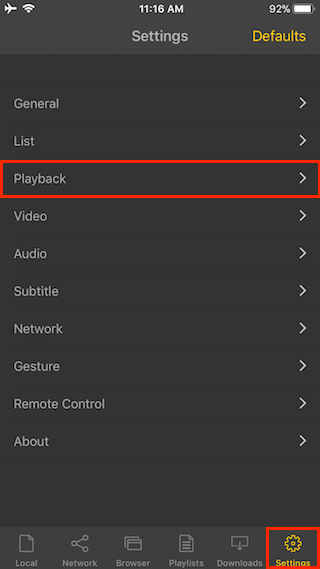 Go to the Settings and press Playback.
2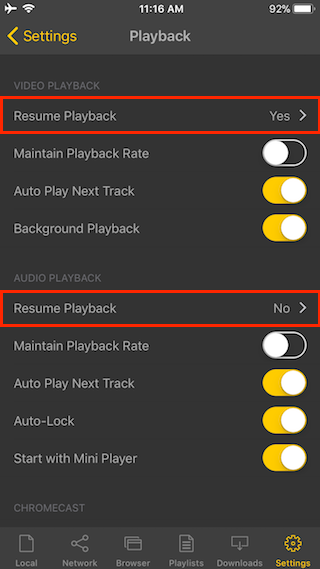 Tap Resume Playback in VIDEO PLAYBACK or AUDIO PLAYBACK.
3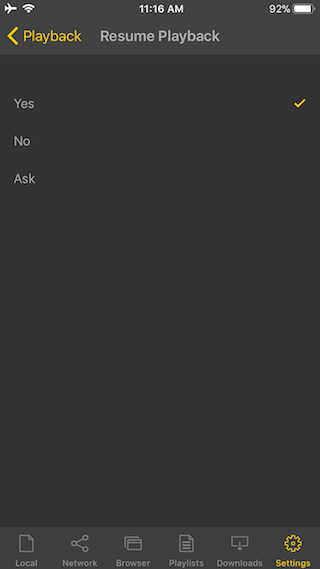 Select Yes, No or Ask.
Usually, music starts from the beginning. So, Resume Playback in AUDIO PLAYBACK is setted up to No by default. You can change the settings to suit your preference.