1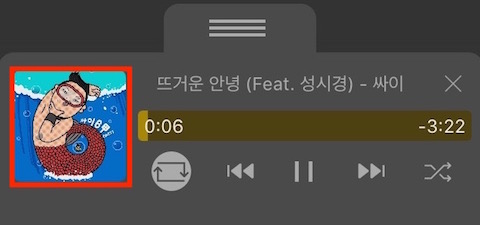 Play an audio file with lyrics. If it's played with a mini player, double click Art of Alubm and switch to full screen.
2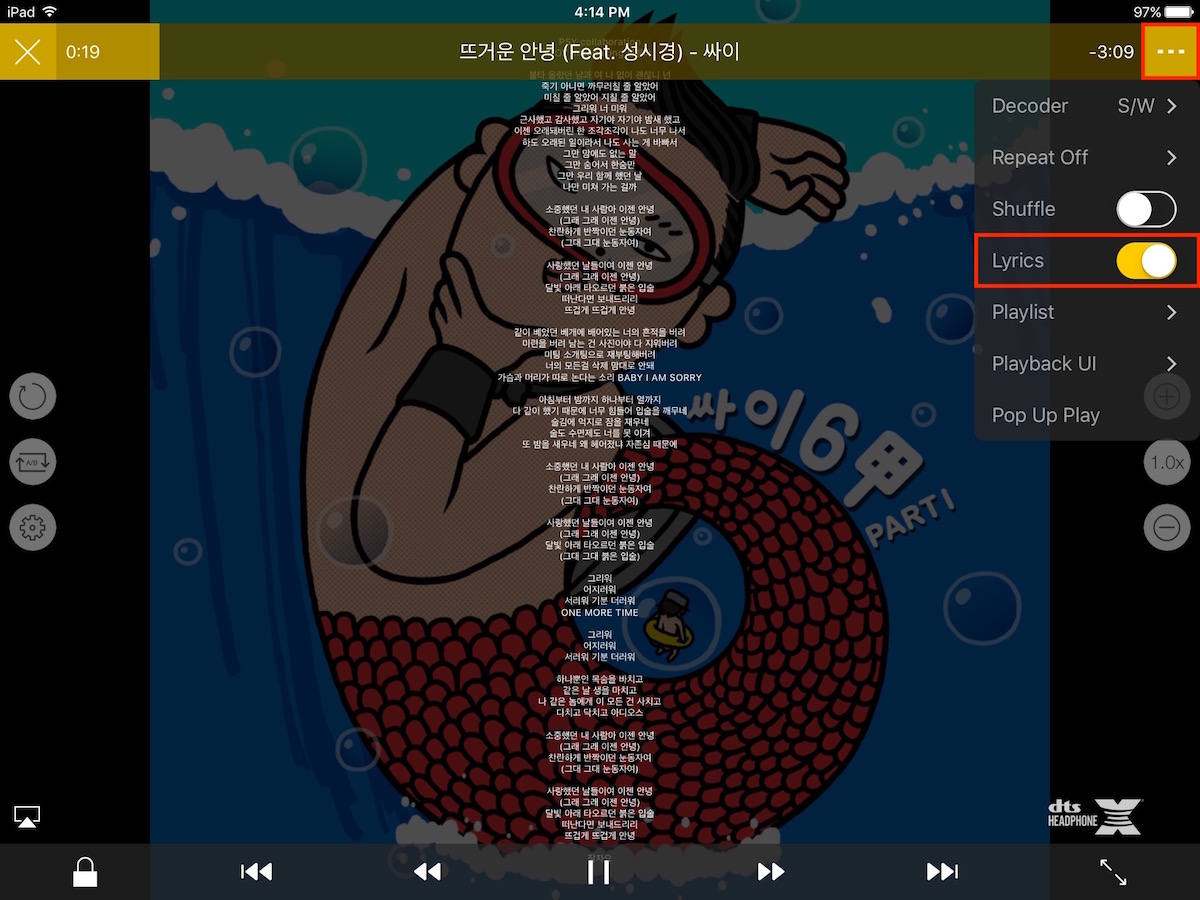 Click More(…) button in the upper right corner of the playback screen and activate Lyrics.
3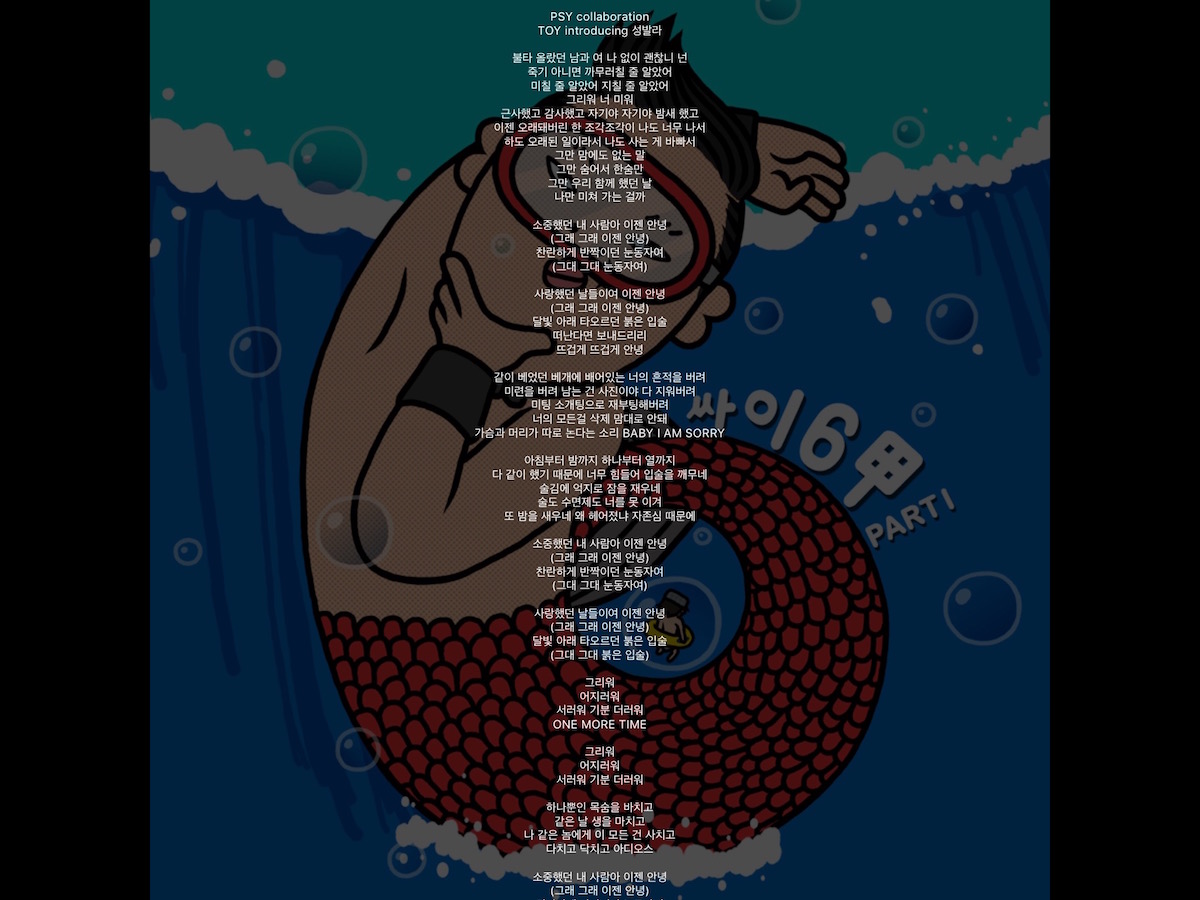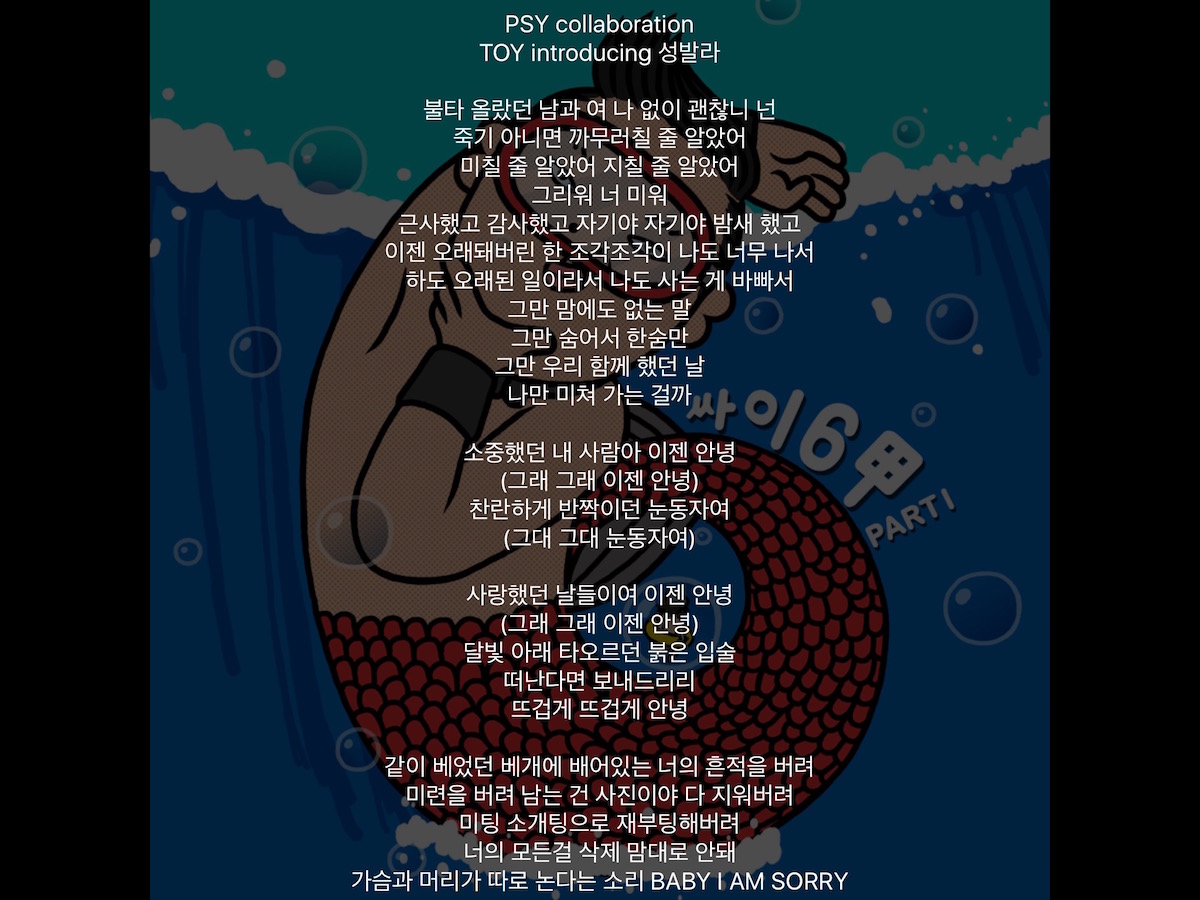 You can adjust the font size by zooming in and out with your fingers.