1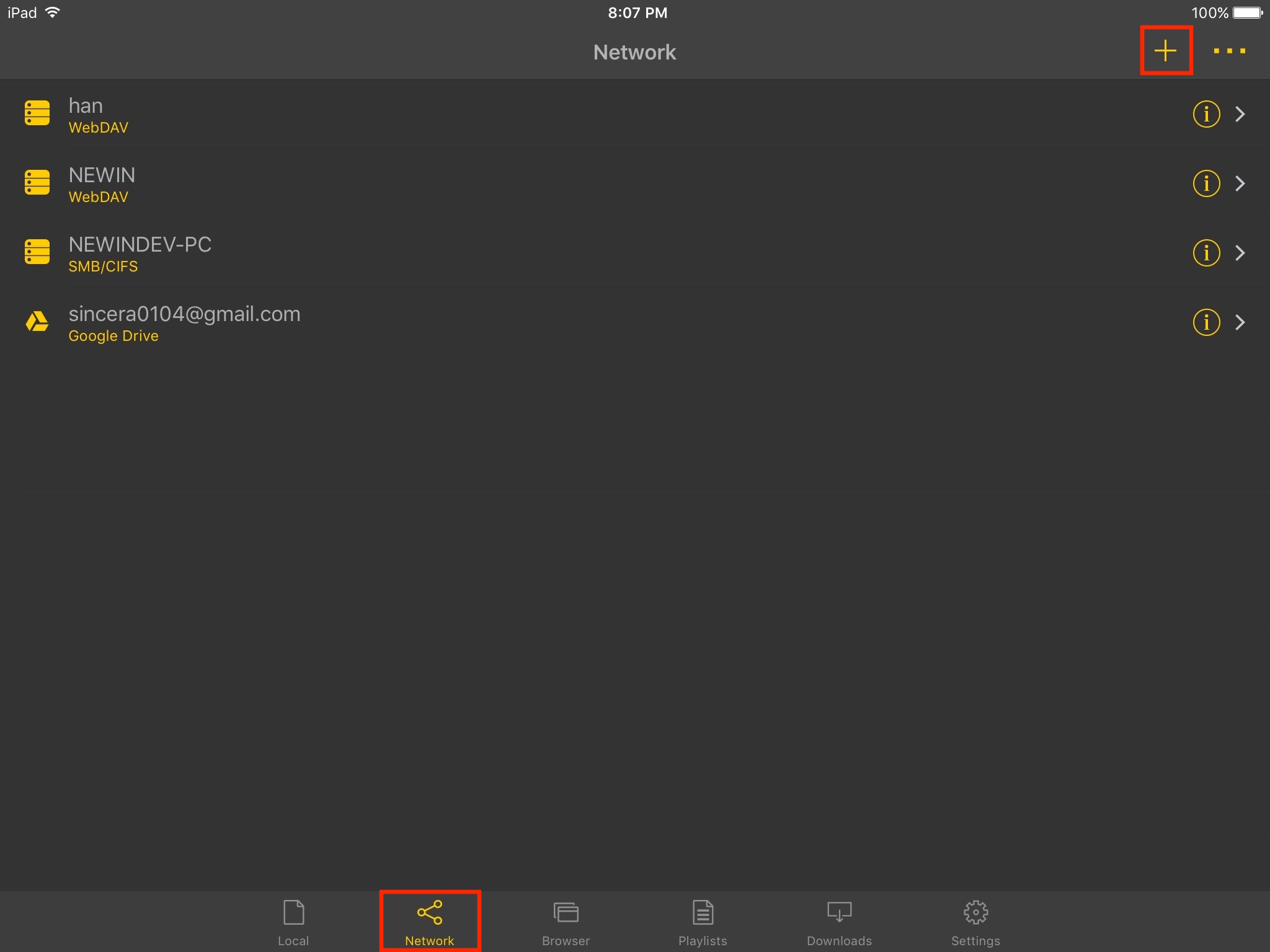 Tap Network at the bottom and select + in the upper right corner.
2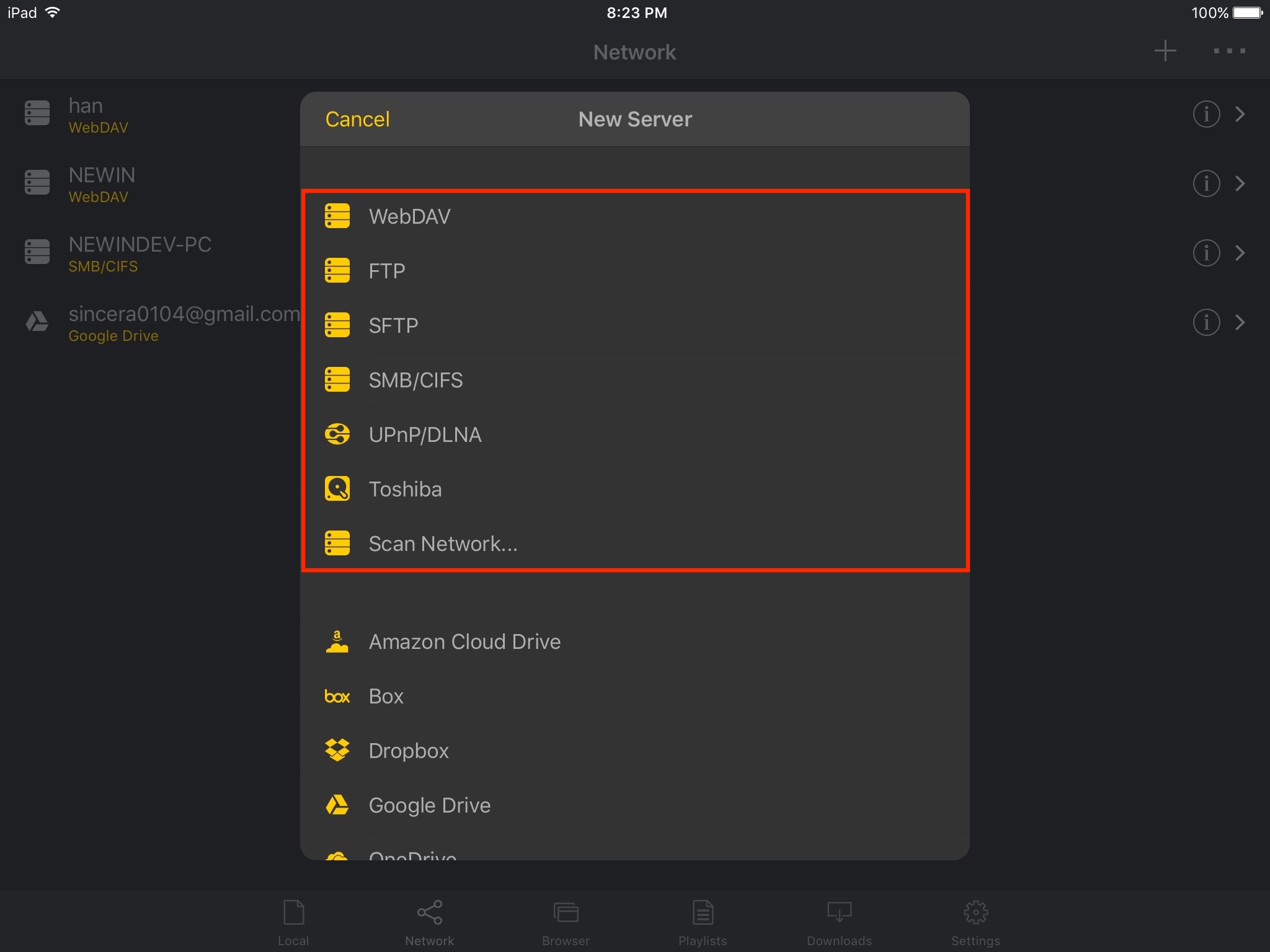 Select a type of network protocol you want to add. 
SMB/CIFS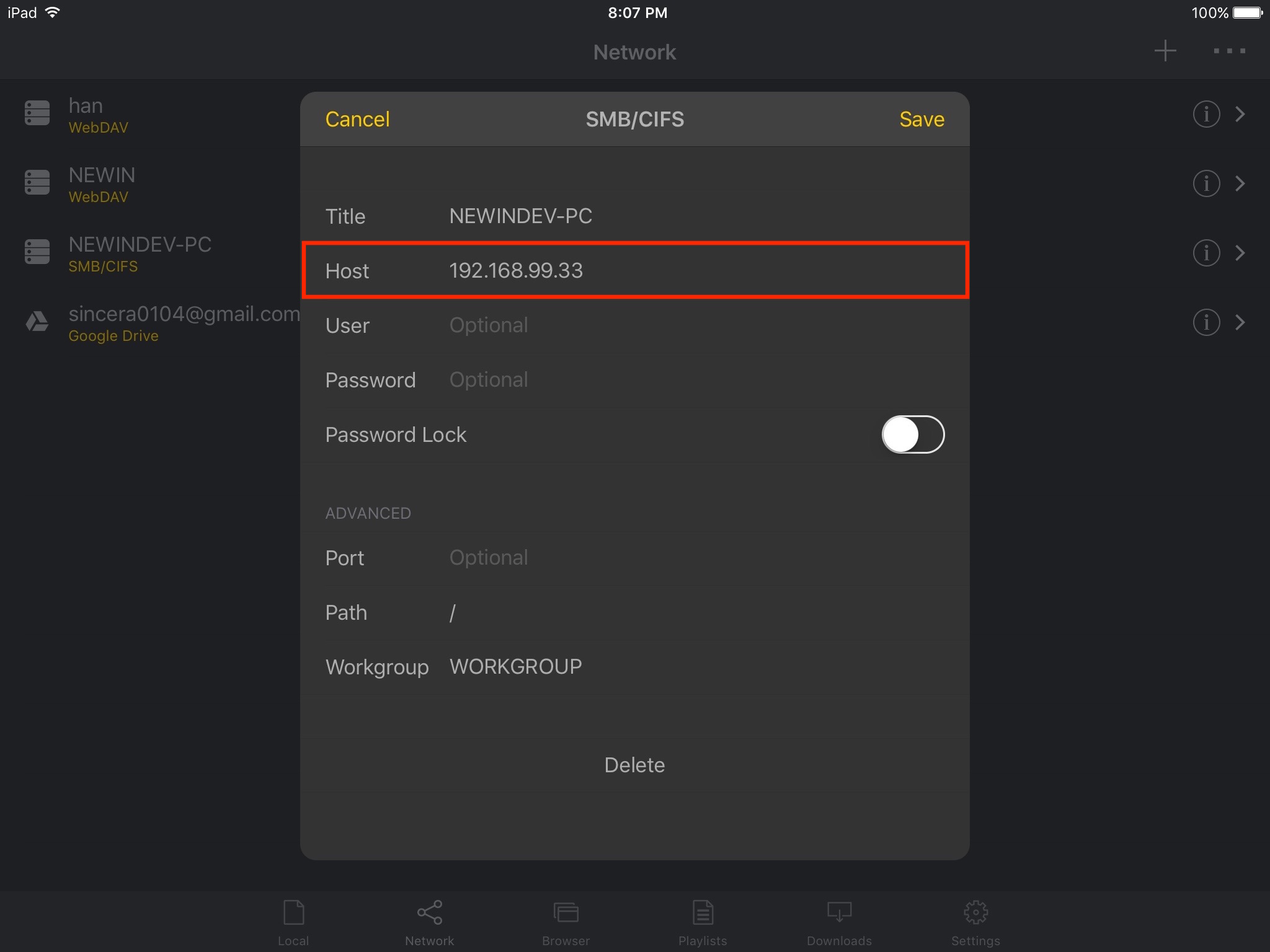 WebDAV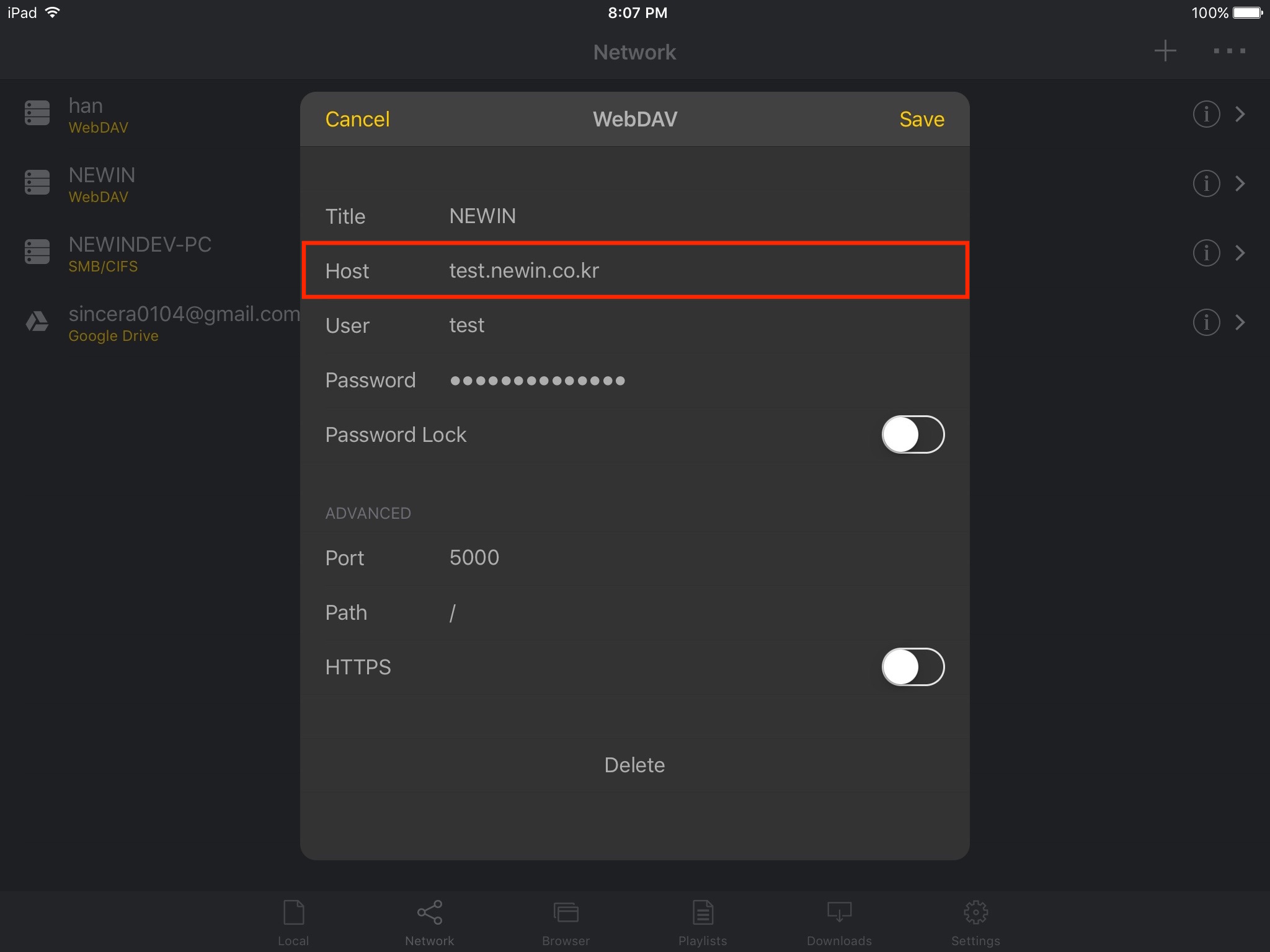 Enter the title to be shown in the network list and the host address required.
For security, please set the user password. If you have set port through port forwarding, please enter the port number.
UPnP/DLNA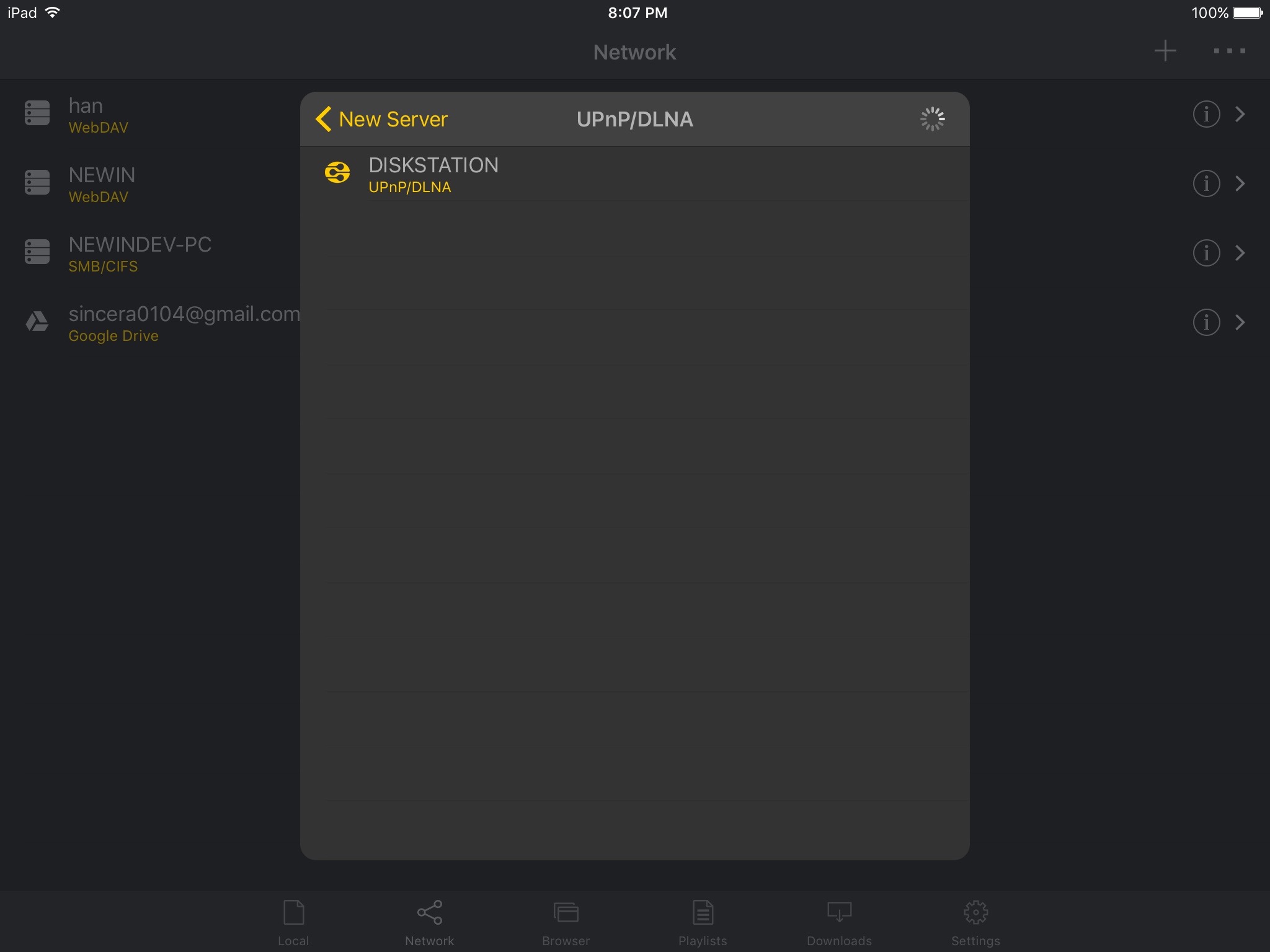 Select UPnP/DLNA and you can seek a UPnP/DLNA server that can be connected around your device.
Choose a server you want to connect.
네트워크 검색…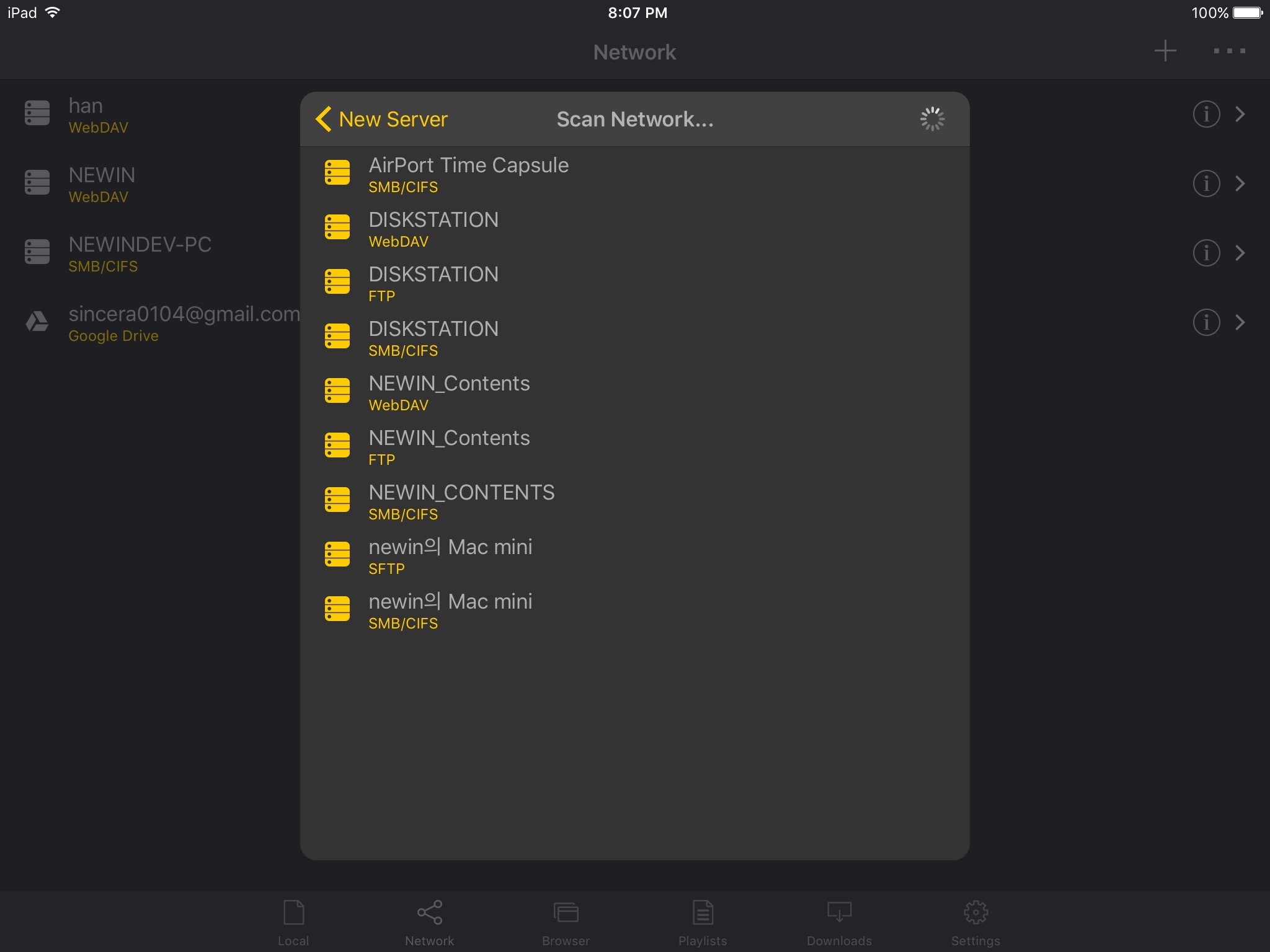 If you choose Scan Network…, it will start seeking all network servers available to be connected around your device.
Connect to Web Server
웹 서버 연결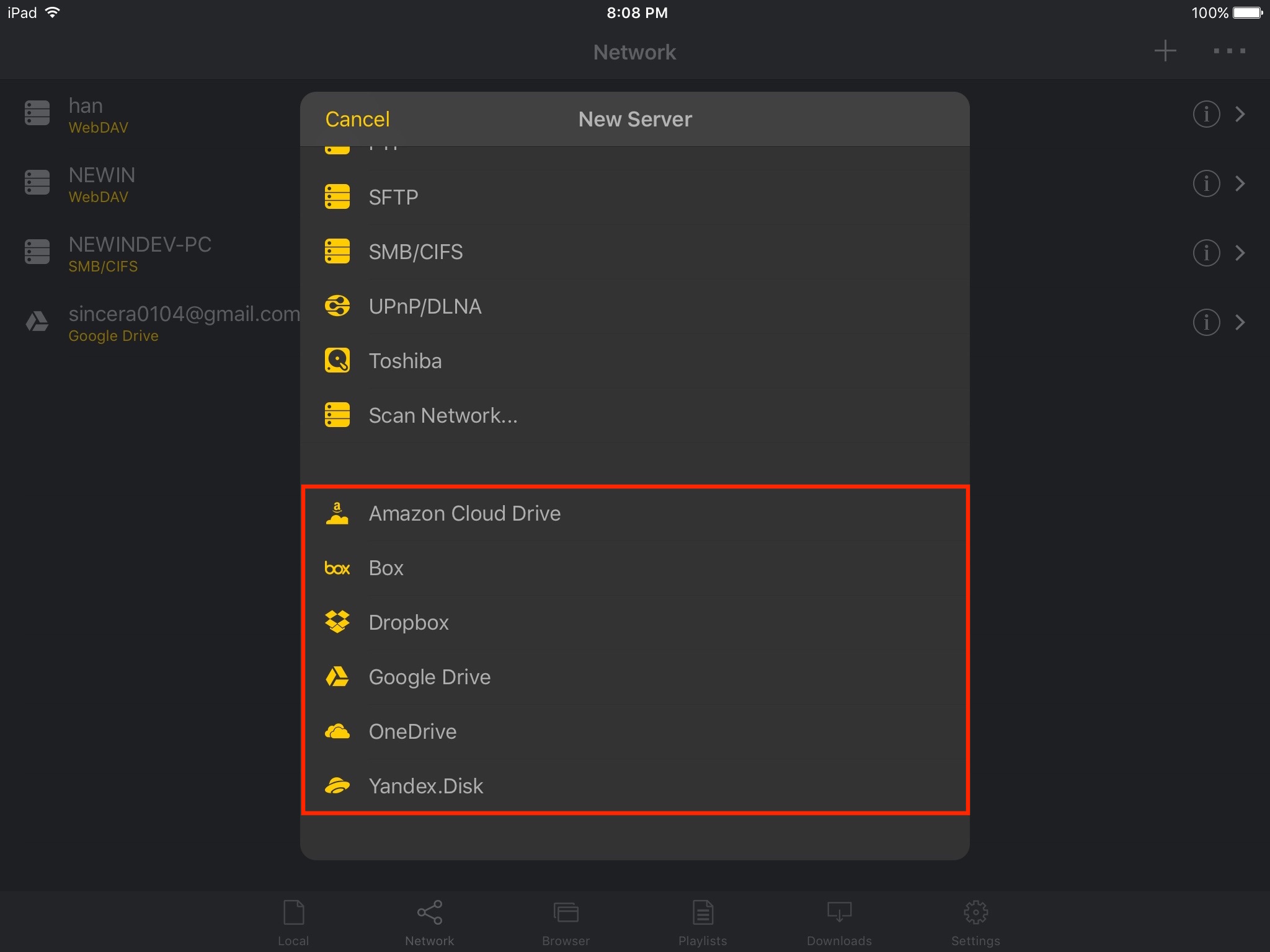 You can use diverse web servers supported by nPlayer. Select a server you want, enter account information and connect to the server.