1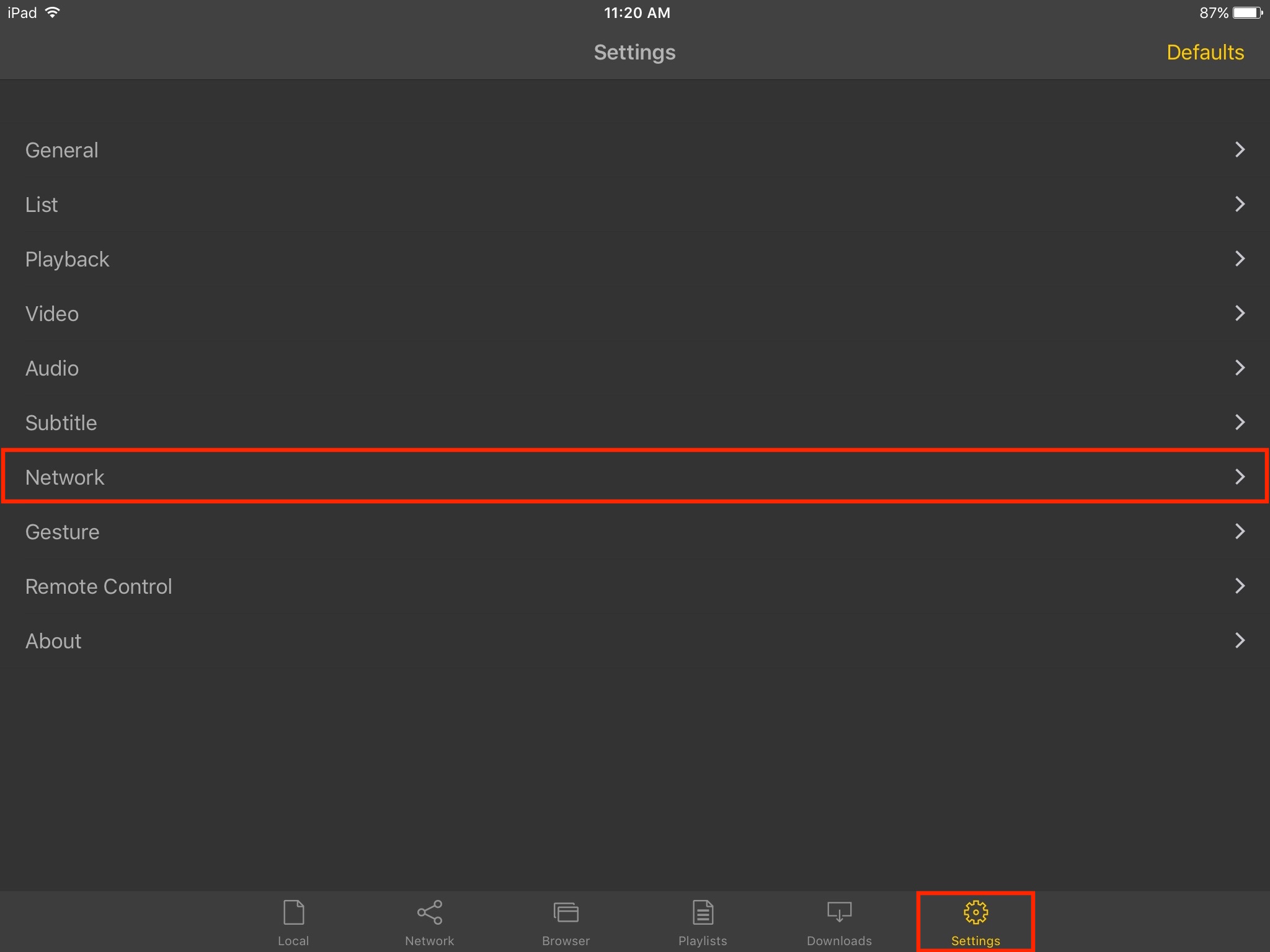 Tap Settings at the bottom and select Network.
2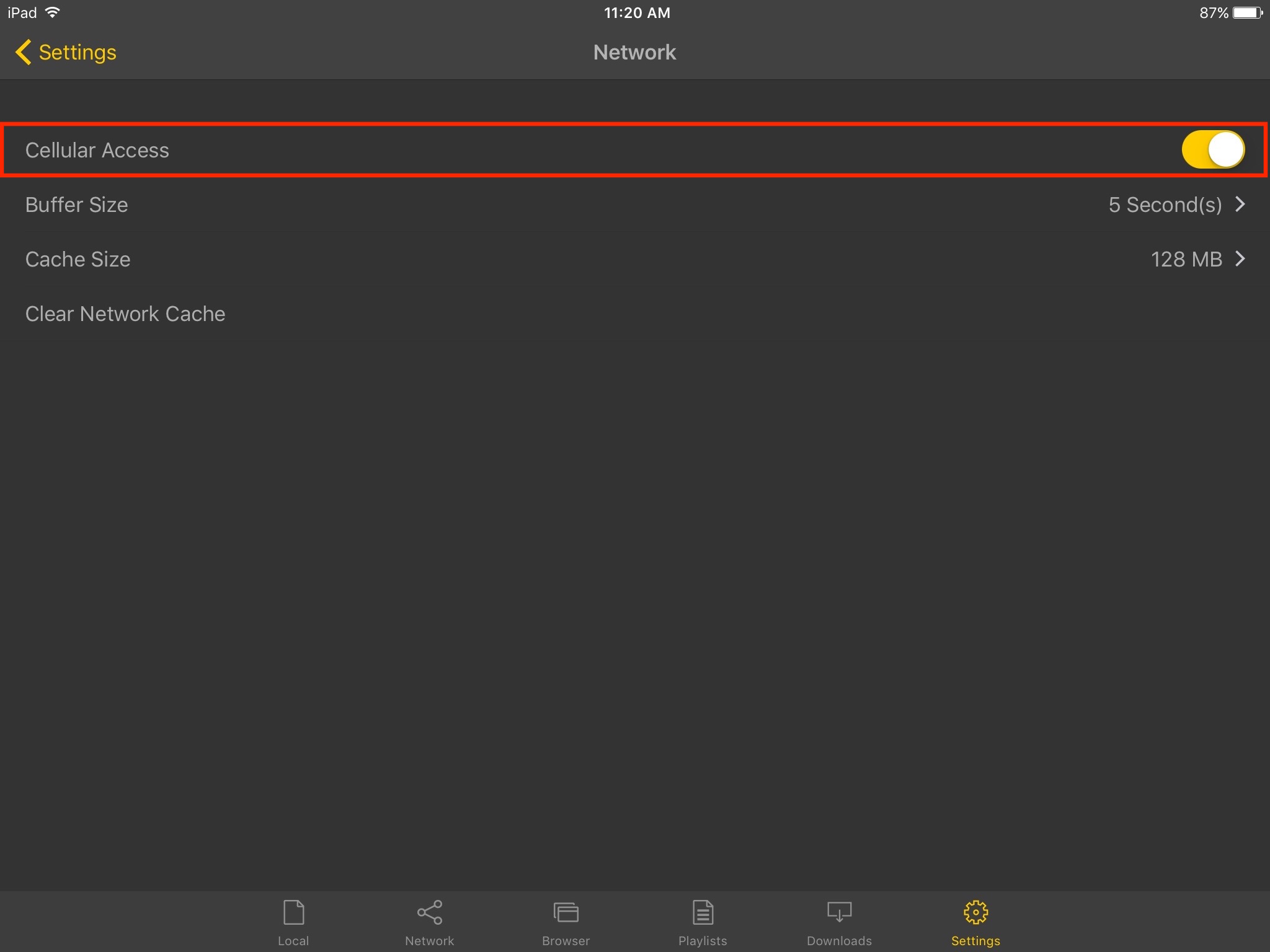 If you activate Cellular Access, you can play video files in Network/Browser via nPlayer even when you use cellular data.
* If you do not want to use a large amount of data for playing video files, please deactivate Cellular Access so that you can get access via a wi-fi connection only.