1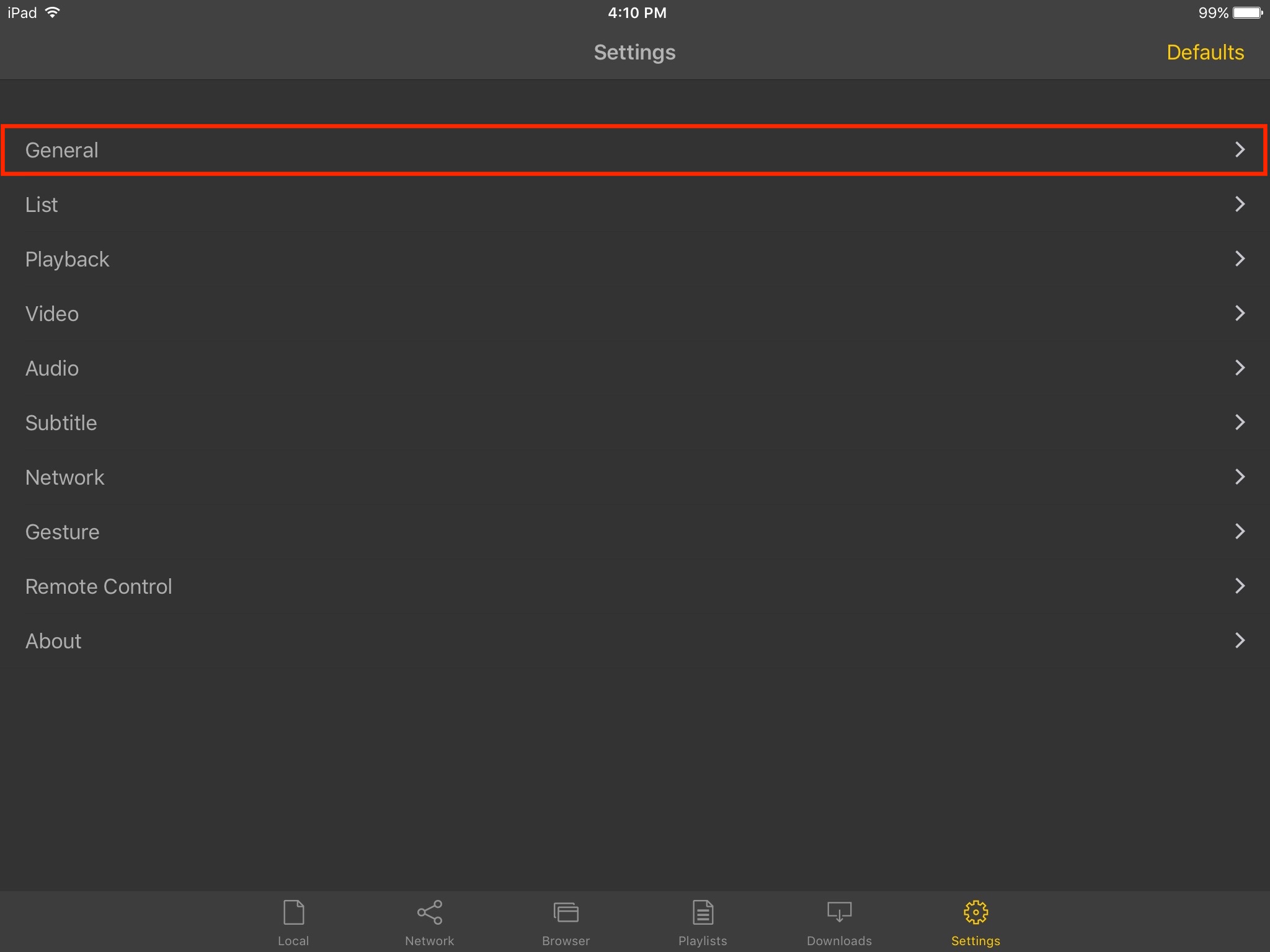 Tap Settings at the bottom and select General.
2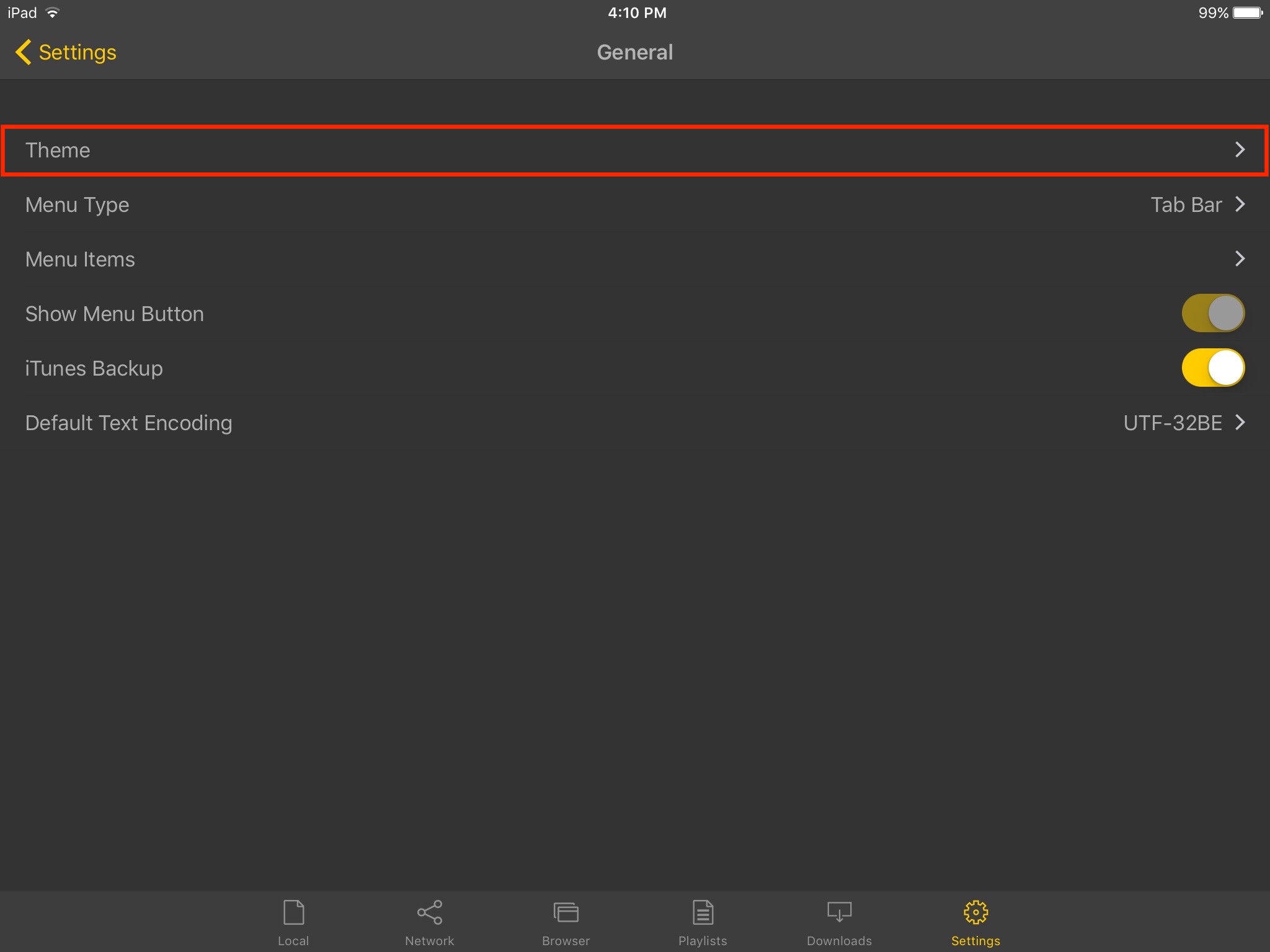 Select Theme.
[Setting List Background]
3-1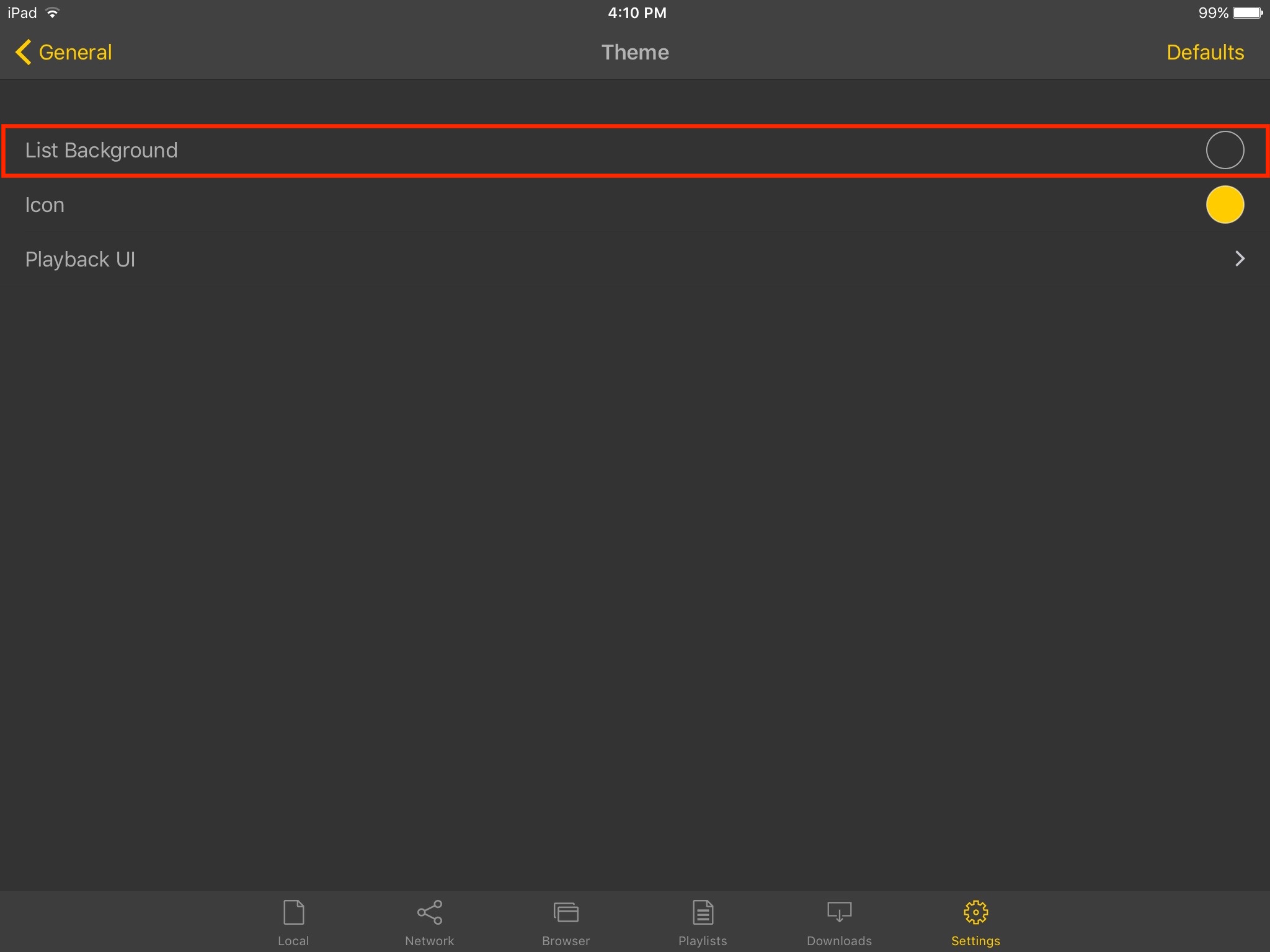 Select List Background.
3-2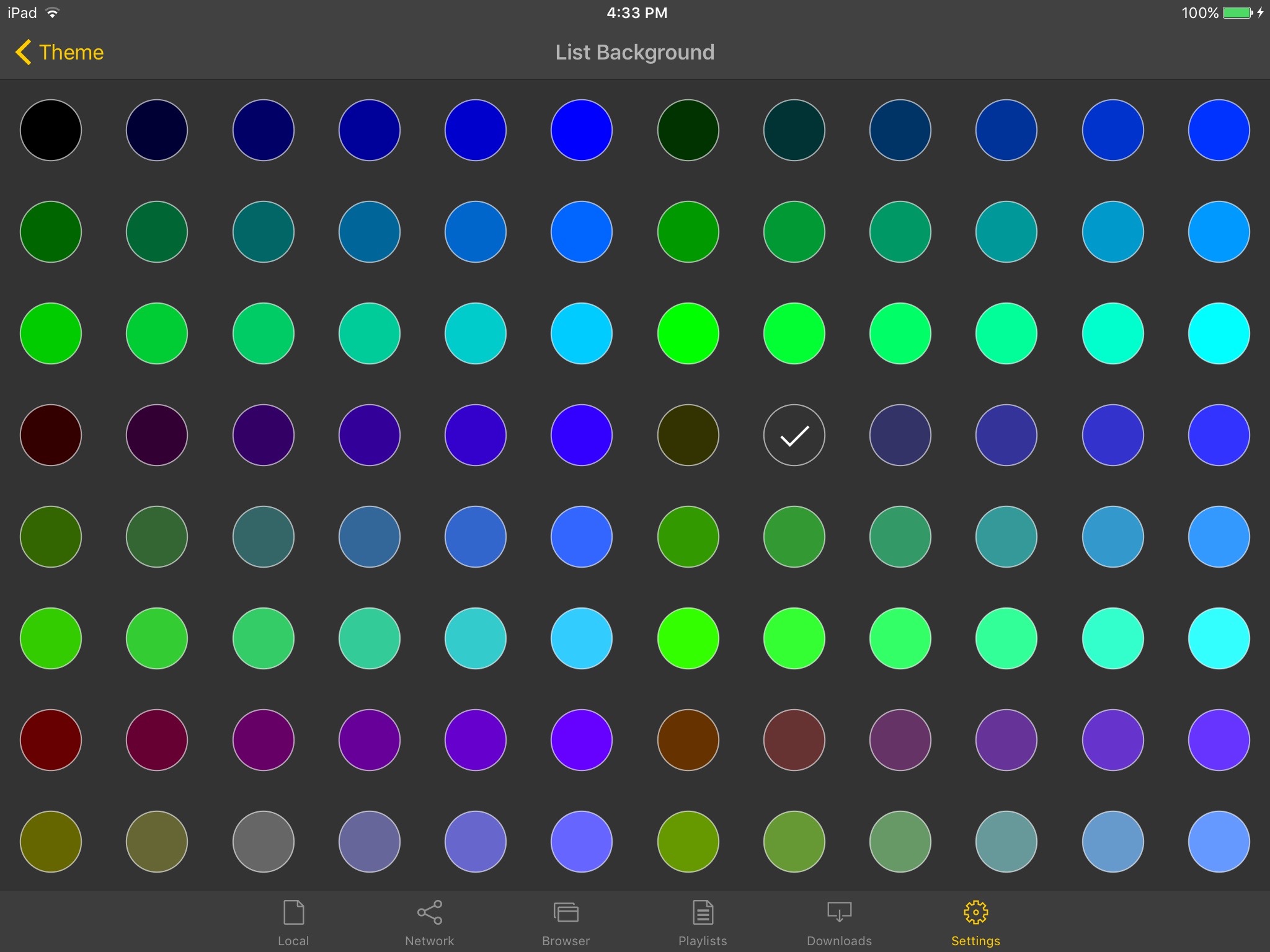 Select the color you want.
3-3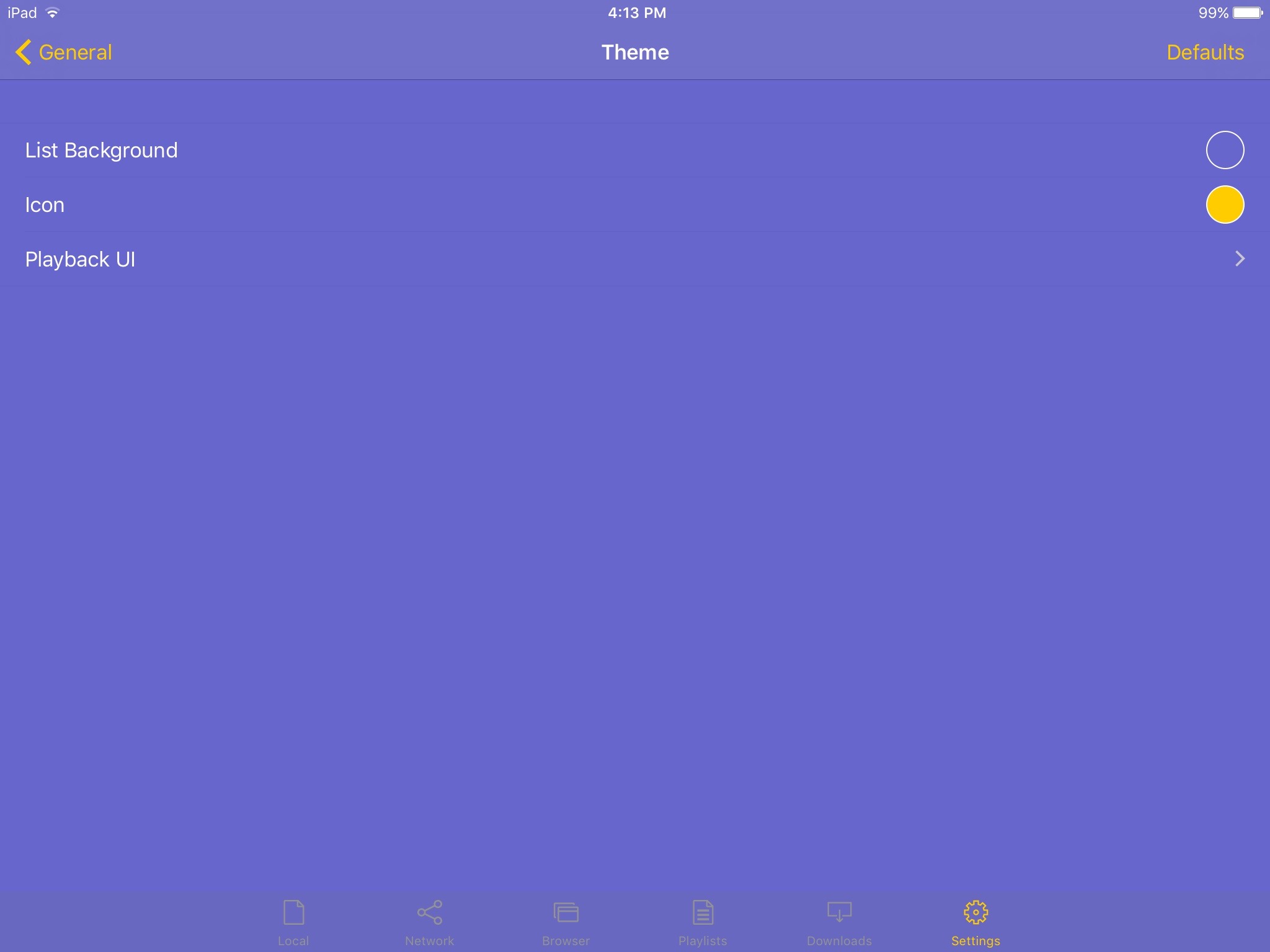 The color of list background of nPlayer will change.
[Setting icon color]
4-1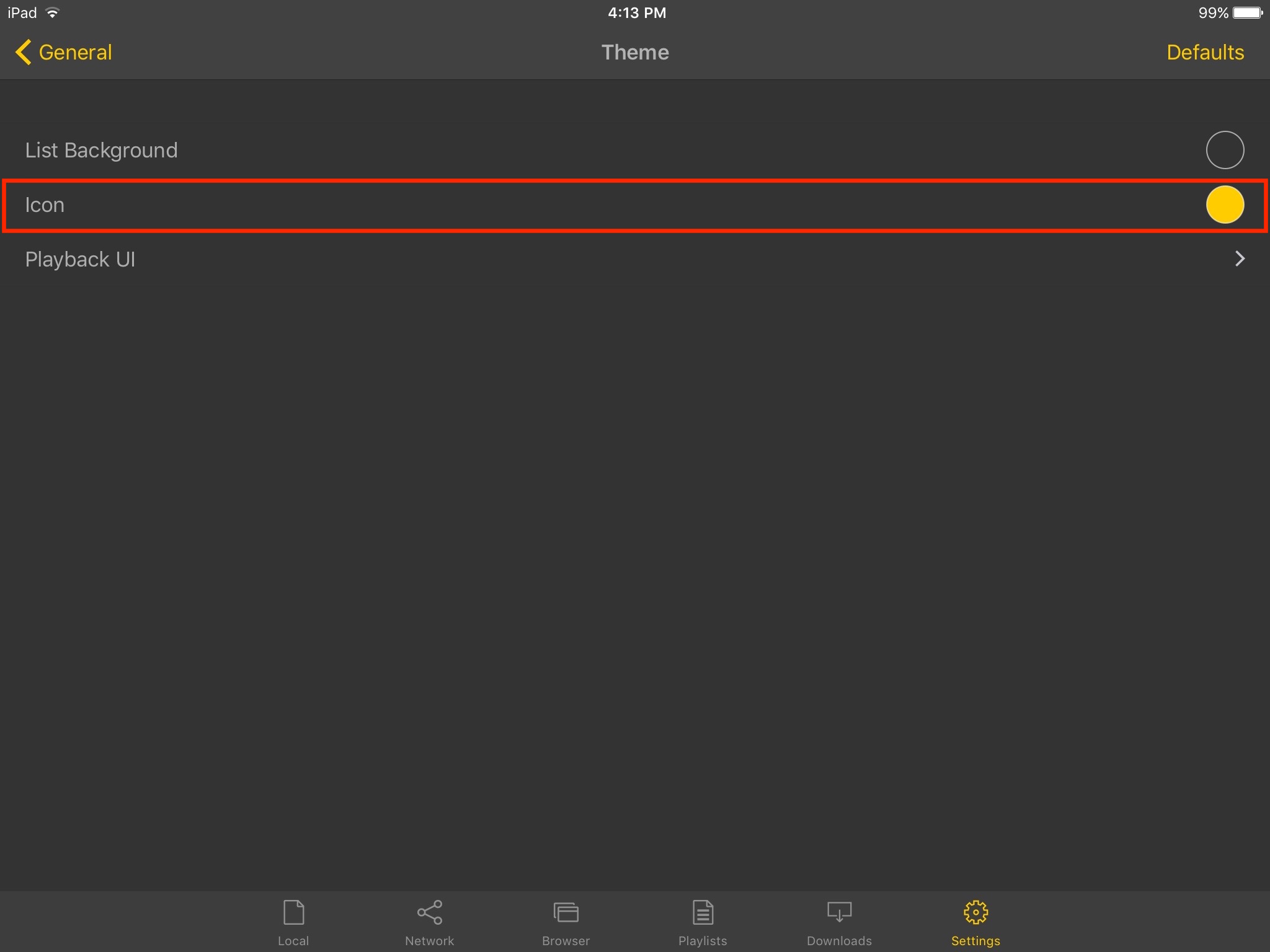 Select an Icon and color you want in the same way.
4-2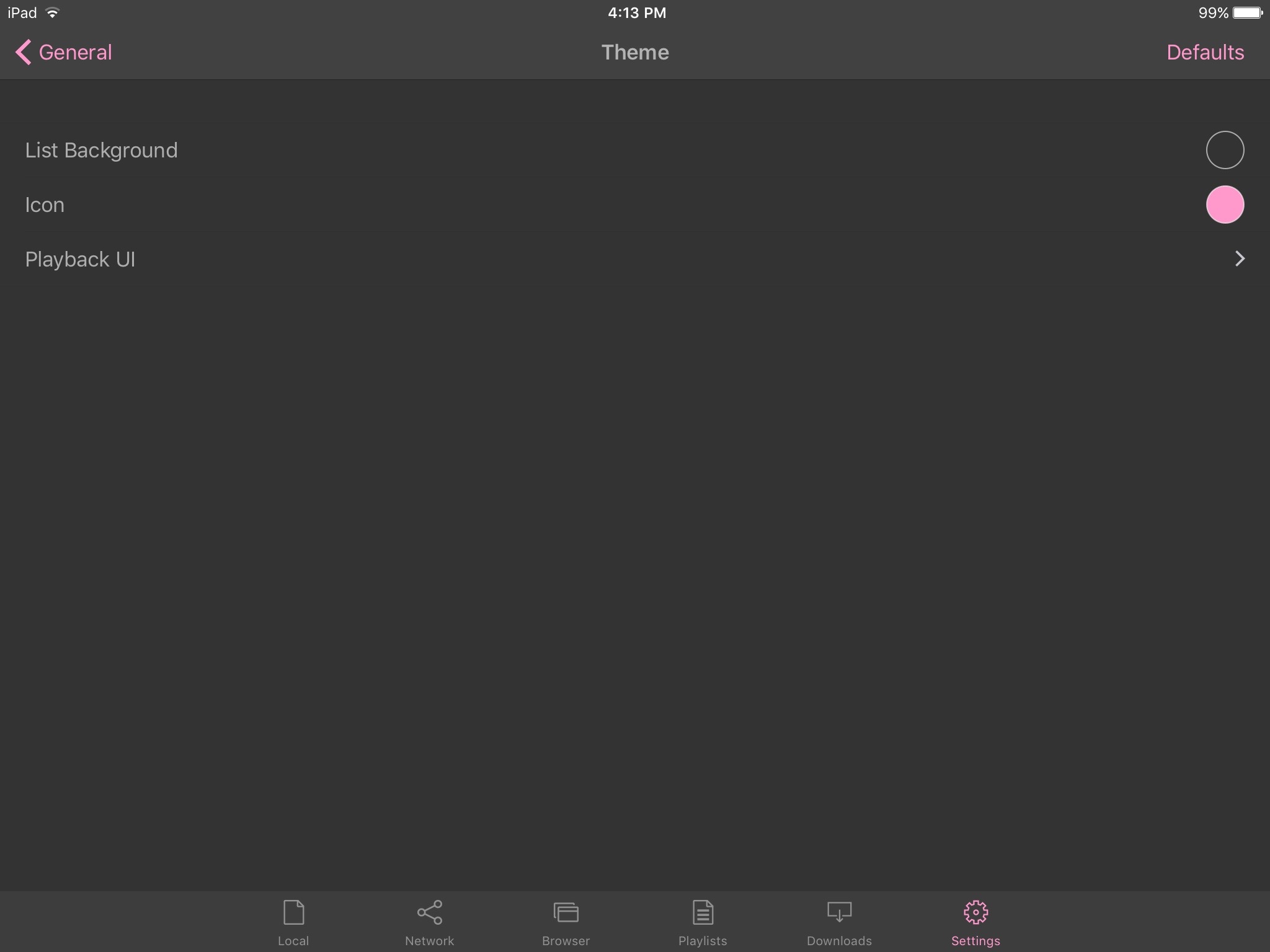 The icon color will change.
[Initialization]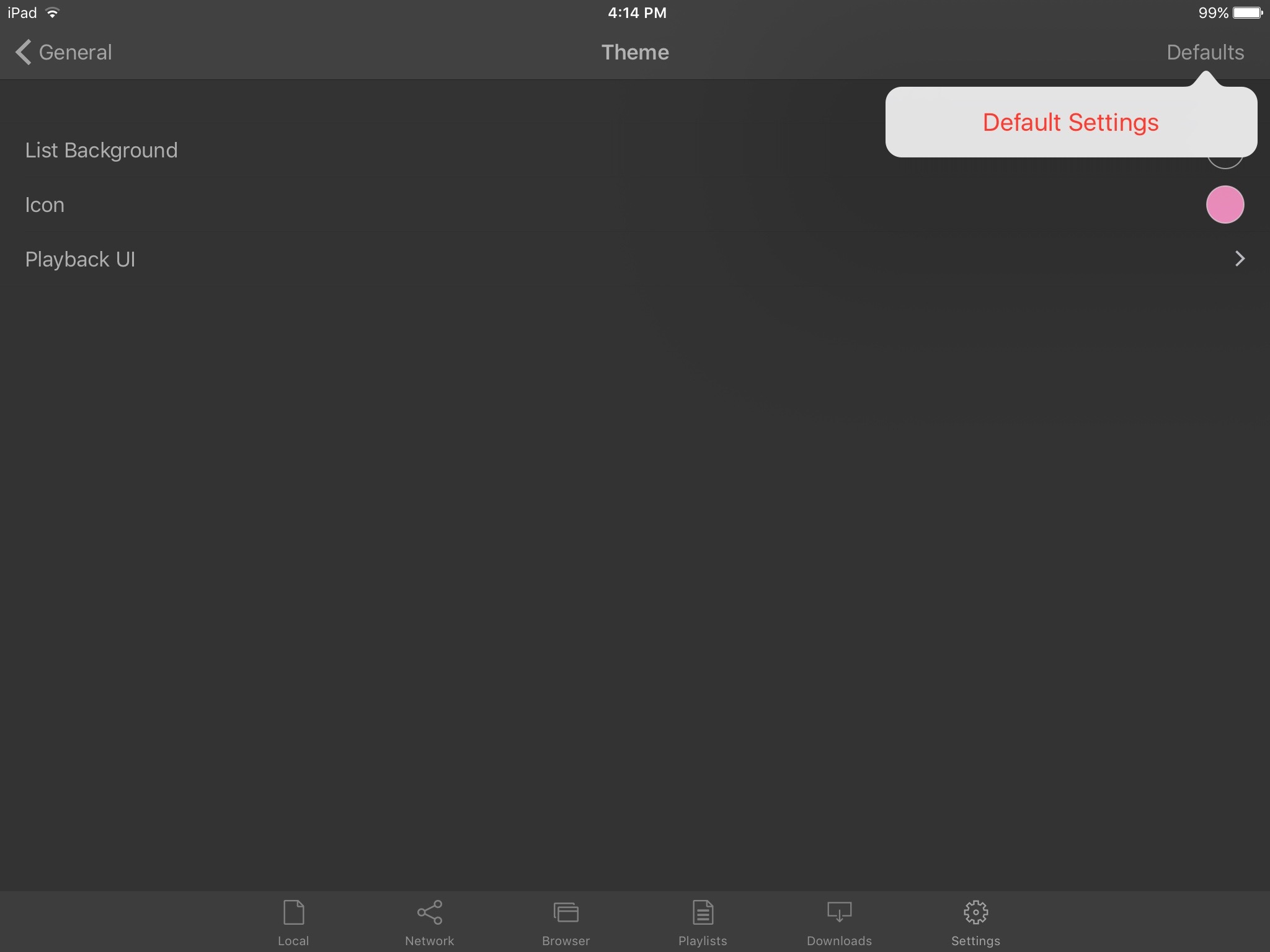 Select Default in the upper right corner and the color will change into the default one of nPlayer when it was initially installed.