1

Tap Settings at the bottom and select General.
2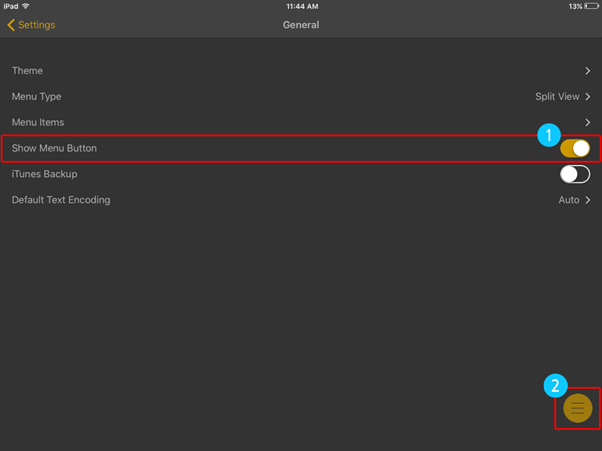 If you activate 1Show Menu Button, and the 2 Menu button will be created in the lower right corner.
3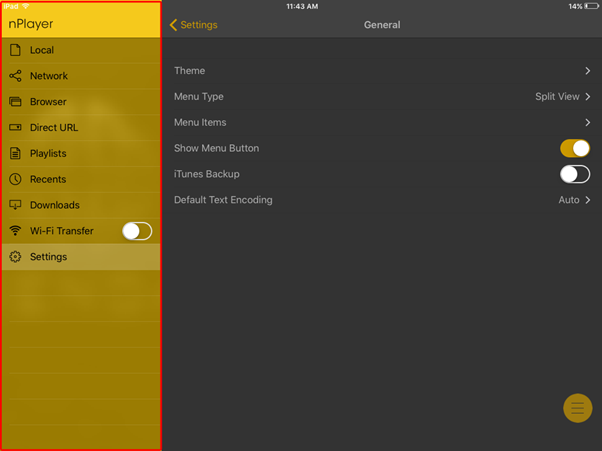 Tap Menu and the menu will appear on the left.
*Only available to the menu type of Sliding View or Split View.