Send Anywhere is a file sharing application that takes an easy, quick, and unlimited approach to file sharing. Send Anywhere is for anyone wanting to share quality content quickly for free from any device to anyone in the world.
Send files
1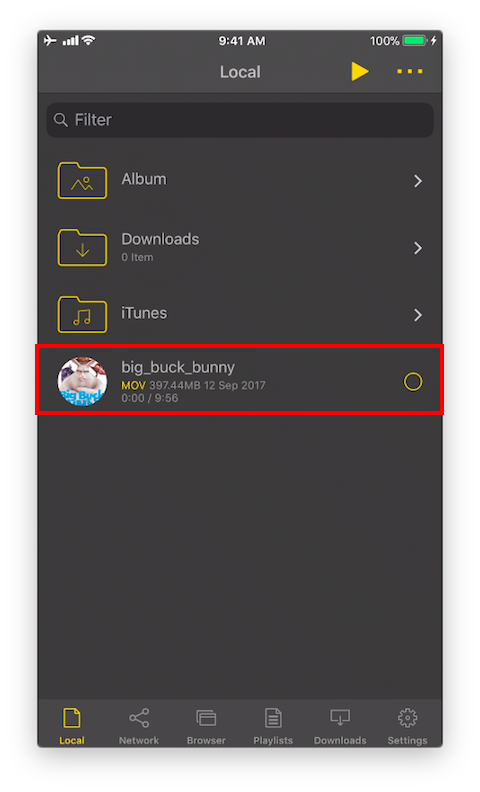 Touch and hold down the file you want to send.
* You can not send files from iTunes, Album folder or network server. Only local files stored in the Documents folder can be transferred.
* One or more files can be selected and transmitted.
2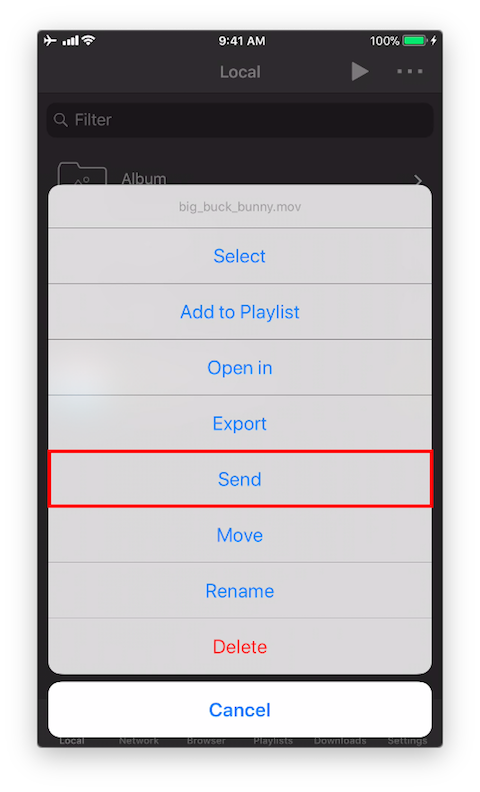 Select Send in the menu.
3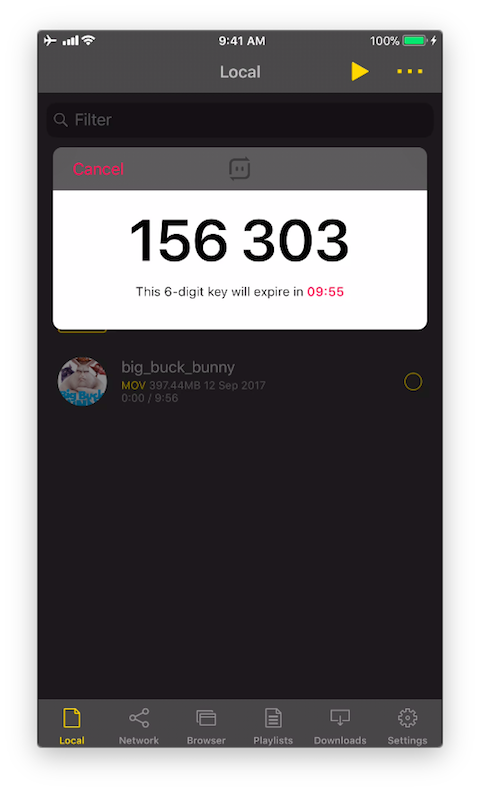 Type the 6-digit key to the receiving device.
4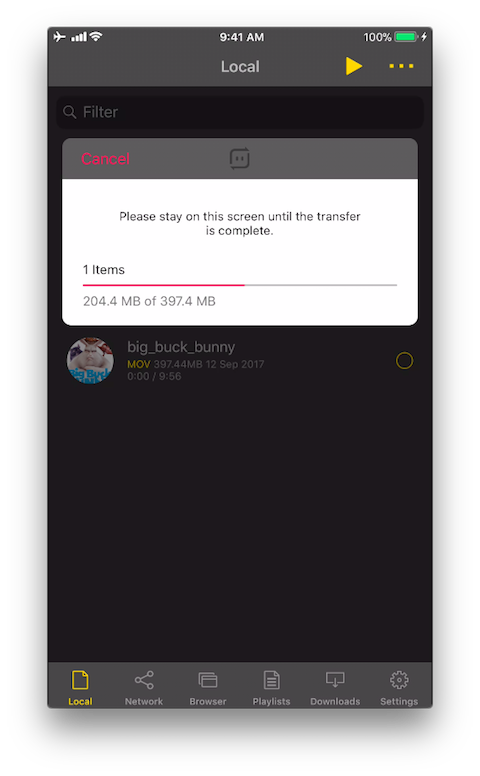 The transmission starts.
Receive files
1

Tap the menu button on the top right of local tab and select Receive.
2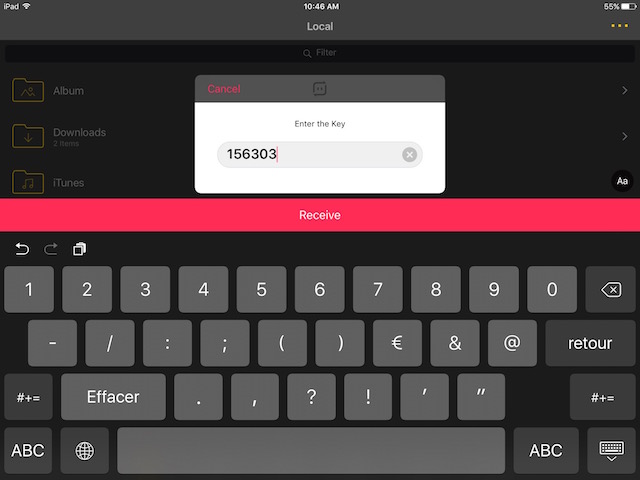 Type the 6-digit key and then select Receive.
3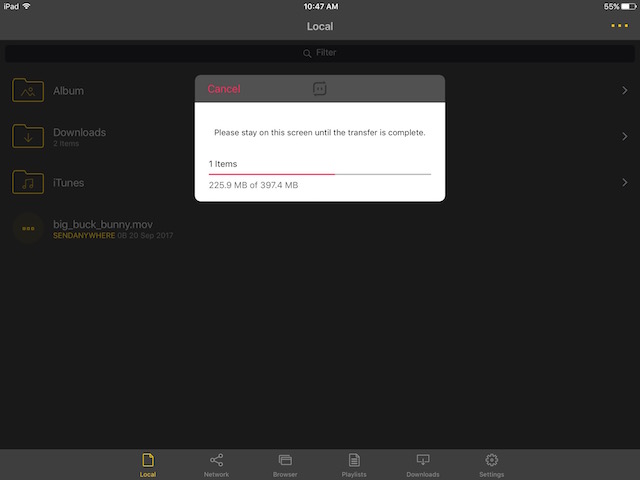 The file is downloaded.
4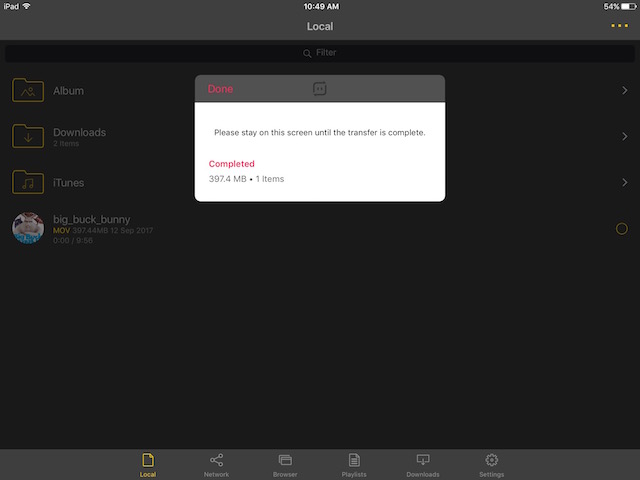 The file is saved in the Documents folder.
Send Anywhere on PC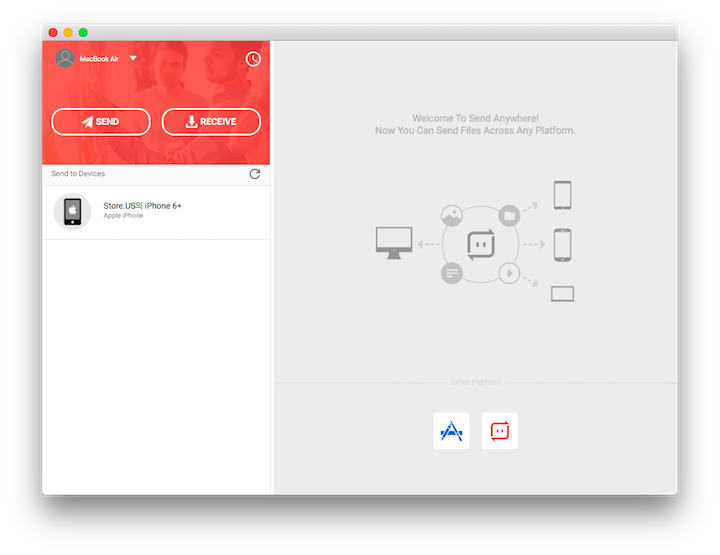 You can use the Send Anywhere program to send and receive files on a variety of platforms including mobile apps, Windows, MacOS, Linux, and web pages.