To insert files with wifi, these two devices(mobile and PC) should be on the same network.
How to know if the two IP addresses are on the same network :
Check PC's IP: Click the Start Orb> In the Search box, type cmd and press Enter>
In the command window type: ipconfig and press Enter>
Your IP address will be listed on the IPv4 Address line.
1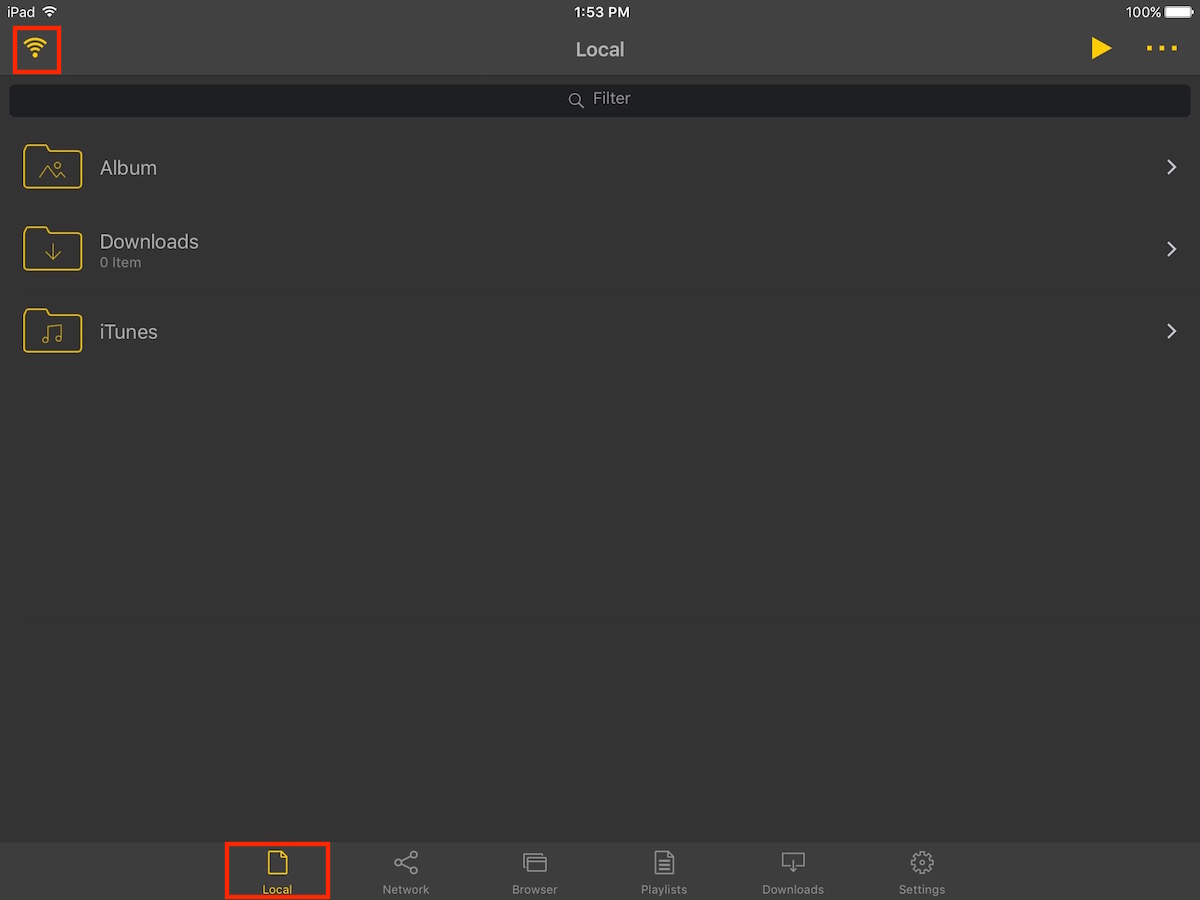 Select the Wi-Fi button located at the top left in the Local tab.
2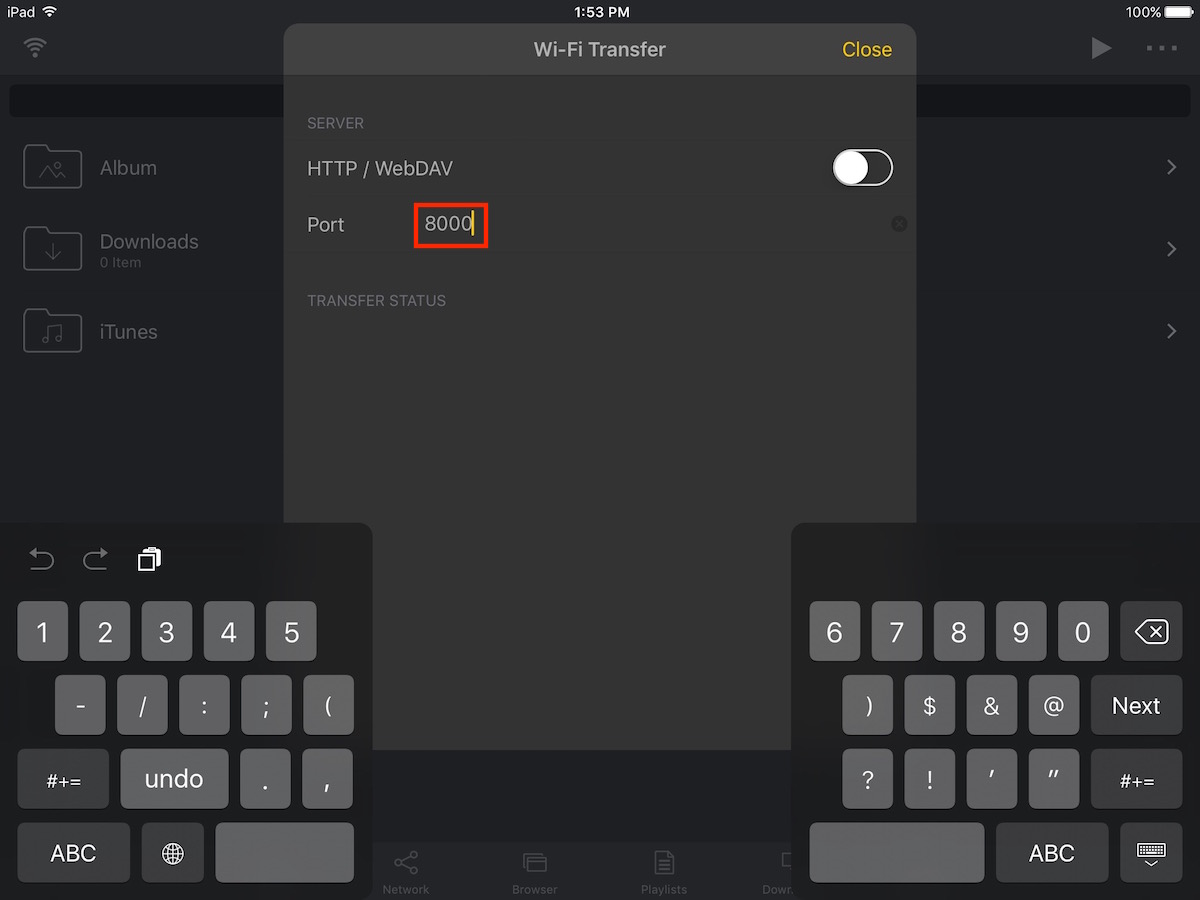 Press 'Port Number' to change the port number.
3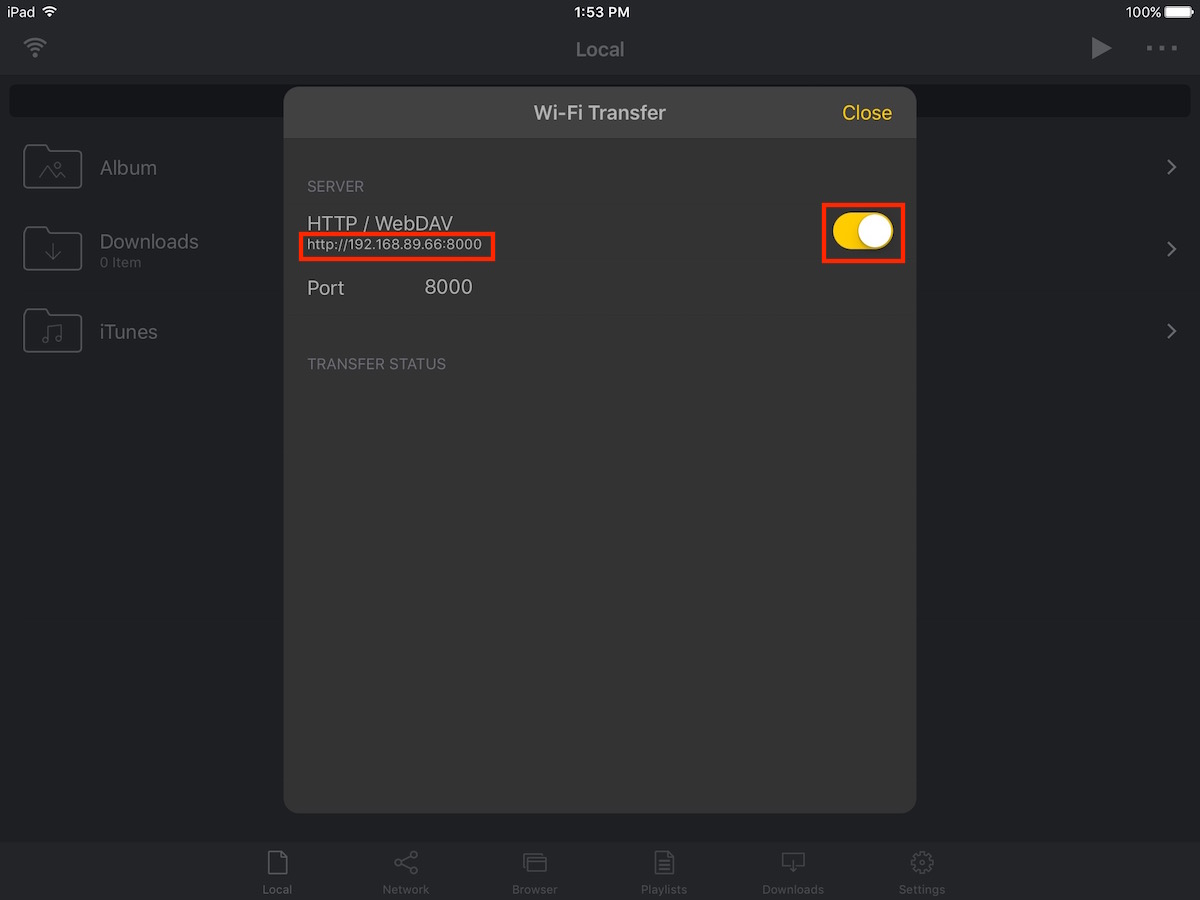 Slide HTTP/WebDAV button to the right to activate and the URL address will be created.
4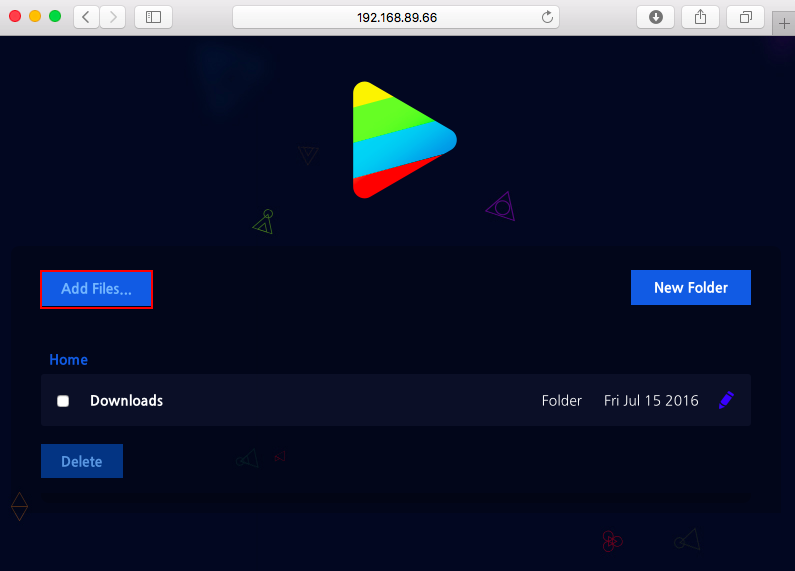 Enter the address in the address bar of your PC web browser, select Add Files and upload a video.
5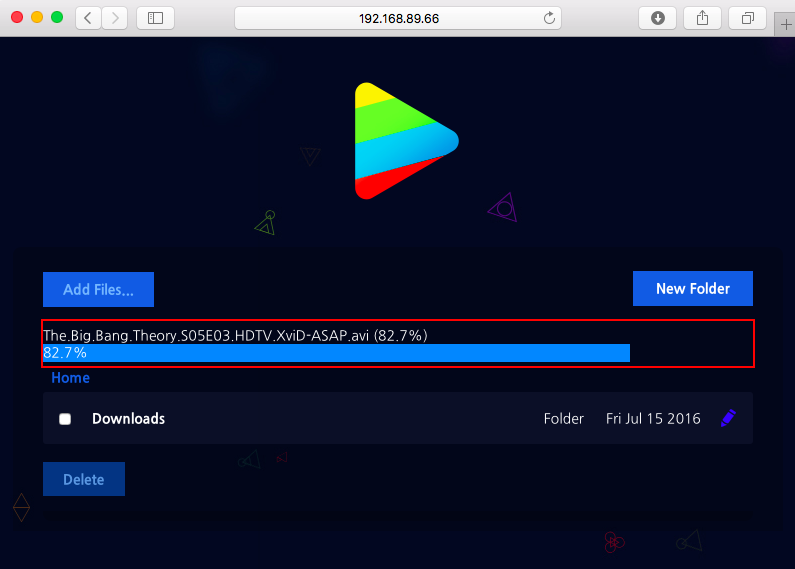 You can check the status of file transmission on the web browser.
6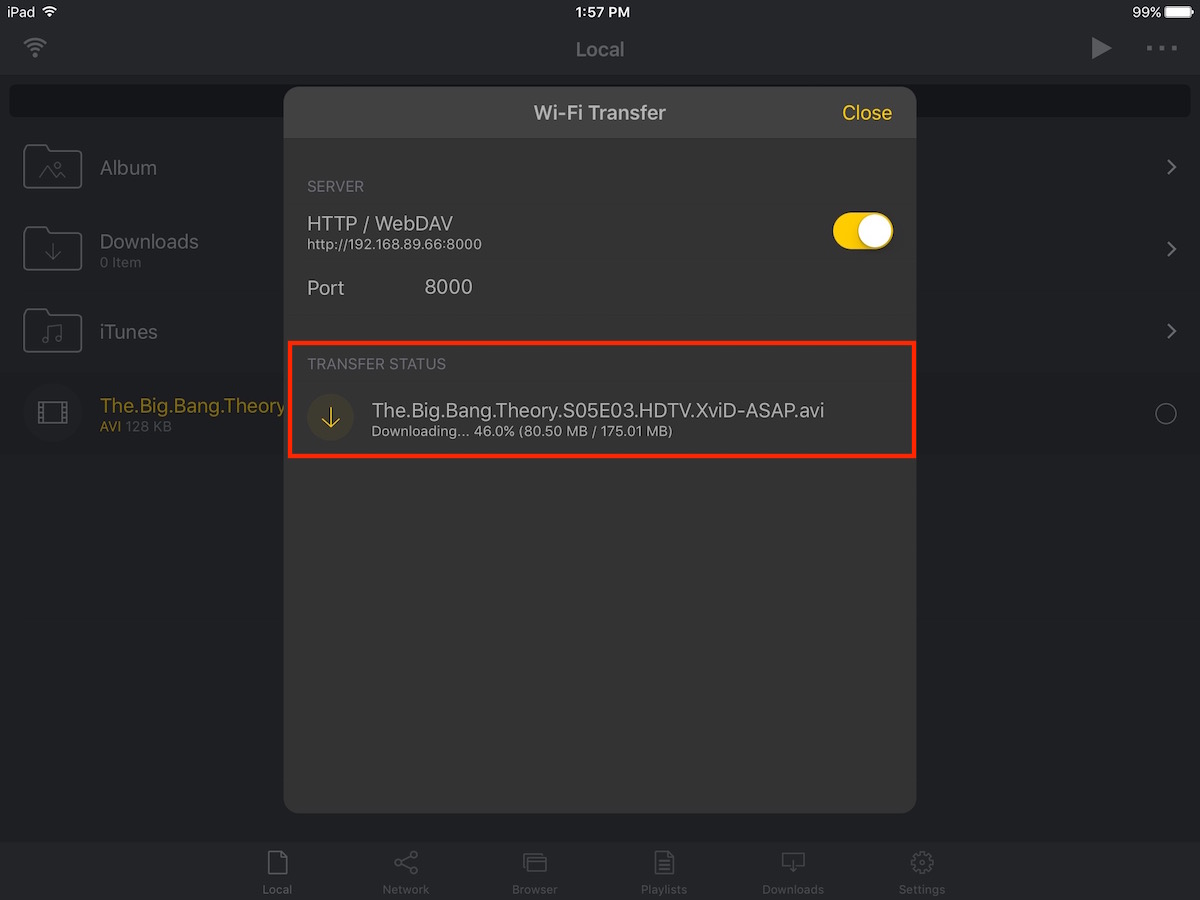 You can check the status on nPlayer as well.
7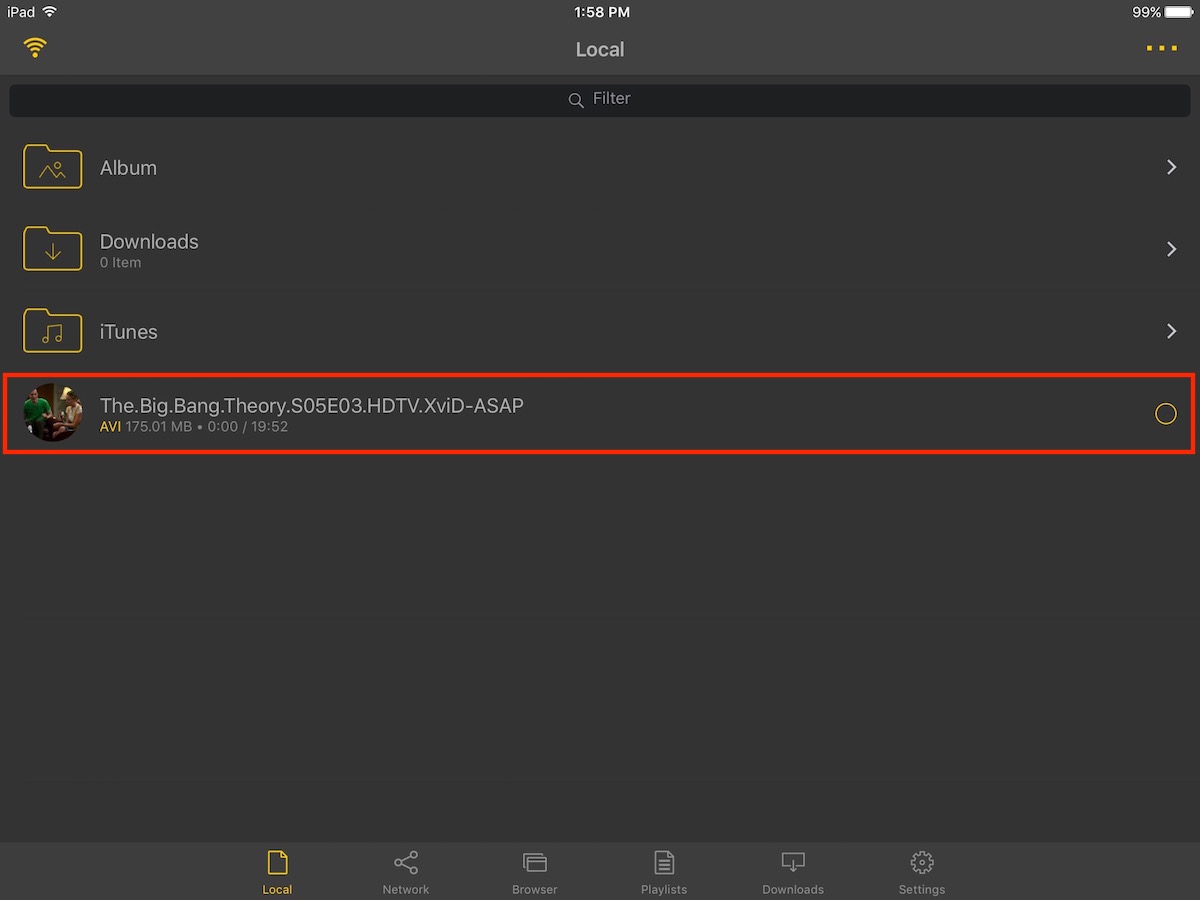 Once the upload is completed, you can play the file on the Local nPlayer.