By adding a font, enjoy the subtitles in your desired font.
First, copy a font file to nPlayer Documents.
You can copy the font via iTunes, Wi-Fi Transfer or network sharing.
1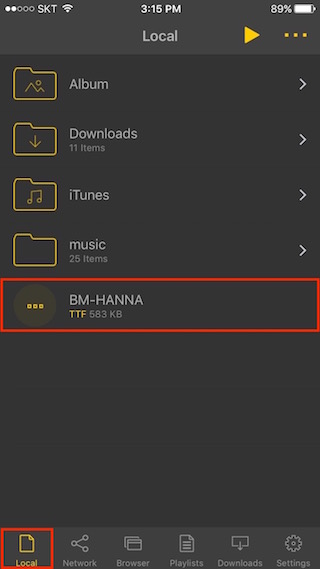 Copy a font to Documents.
2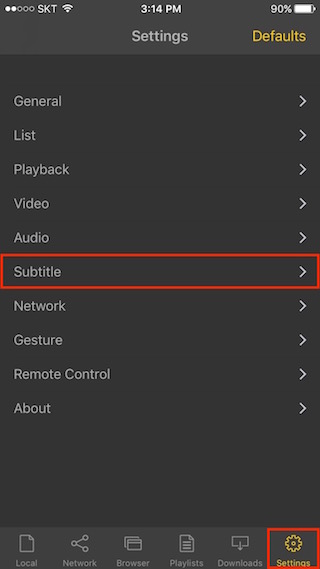 Tap Settings at the bottom and select Subtitle.
3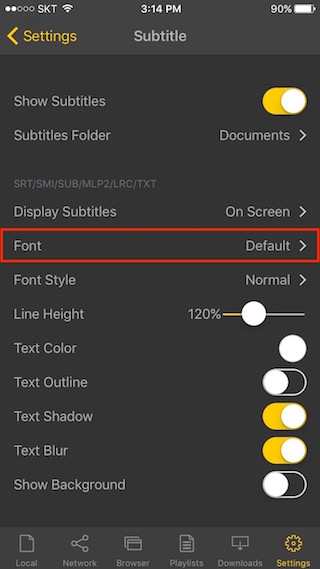 Select Font from SRT/SMI/SUB/MLP2/LRC/TXT.
4

Select the copied font.
5


Play a subtitle with the newly selected font .