If you don't have subtitles or want to watch subtitles in other languages, you can load subtitles from OpenSubtitles.org.
1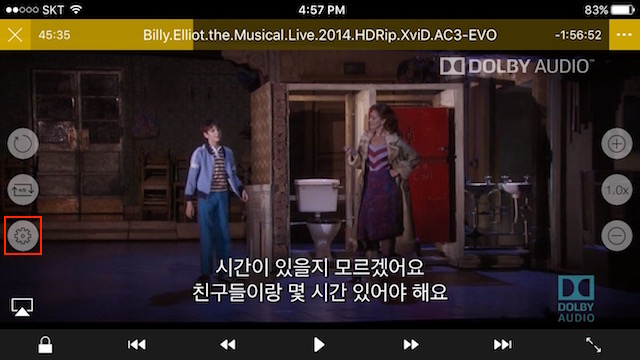 Tap the Settings button on the left side of the playback screen.
2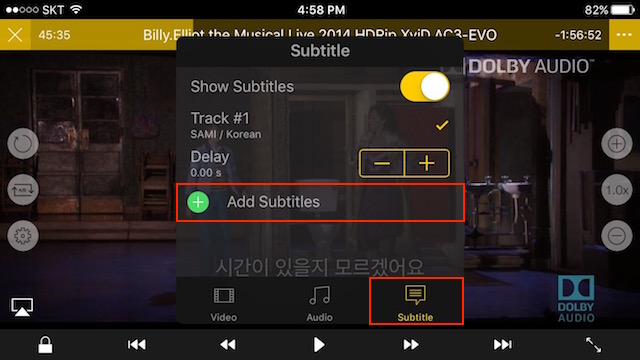 Select Add Subtitles in the Subtitle tab.
3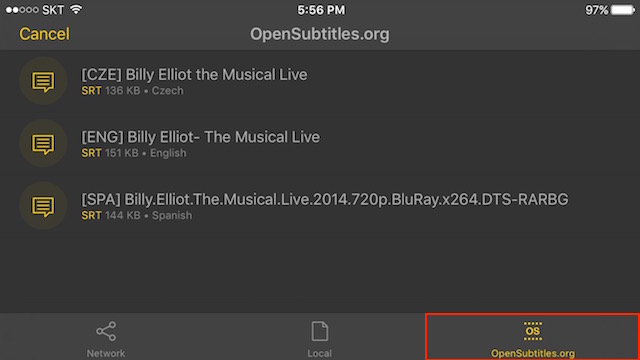 Select the subtitle you want to load in the OpenSubtitles.org tab.
* Available only if connected to a network.
* Network tab in the Add Subtitles is available when playing on network.
If you want a subtitle that is in the network server when playing locally, you have to download a subtitle file from network server to local.
4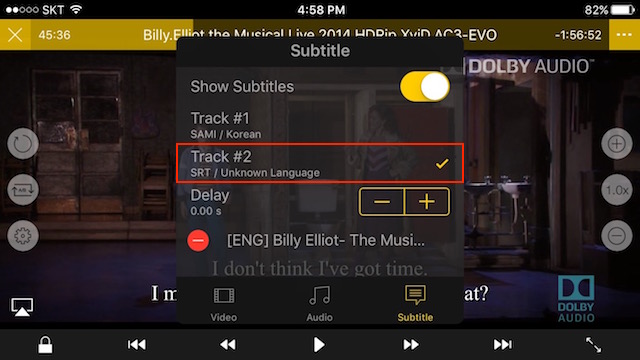 Select the subtitle loaded from OpenSubtitles.org.
5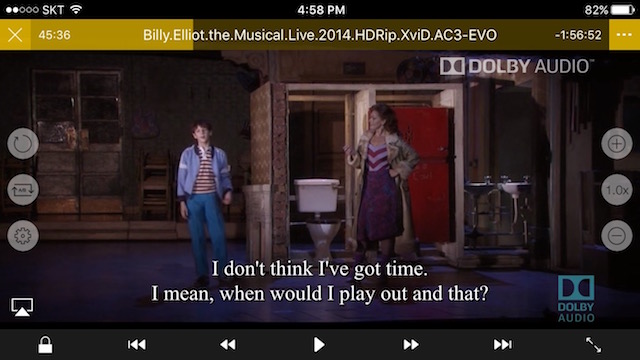 You can enjoy watching videos with new subtitles that is loaded from OpenSubtitles.org.