[Set up subtitles for all files]
1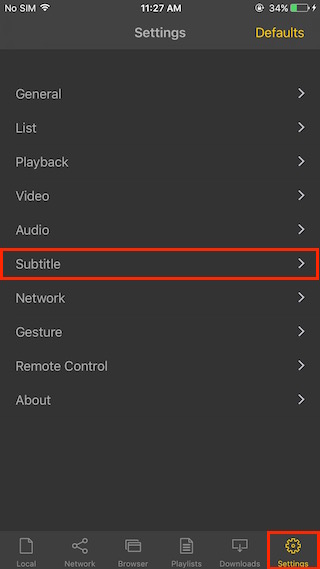 Tap Settings at the bottom and select Subtitles.
2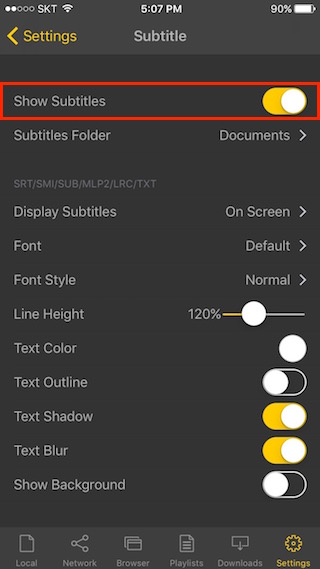 If you activate Show Subtitles, a video file with subtitles will be played with subtitles.
[Set up subtitles for one file only]
1

Press the settings button, after tapping the screen.
2

1 Press the Subtitle tab.
2 Turn on the Show Subtitles.
3 Tap Add Subtitles.
3

Select the subtitles that you want.
4

The subtitles are playing.
You can study languages with several subtitles.
ex) Korean, English, French, Spanish