The subtitles in text format (SMI, SRT etc) can be played with speech voice.
1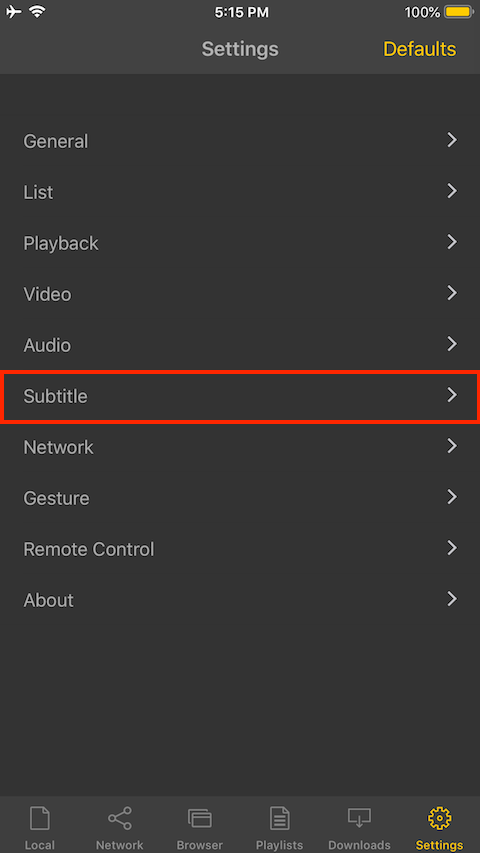 Go to tne Settings tab at the bottom and select Subtitle.
2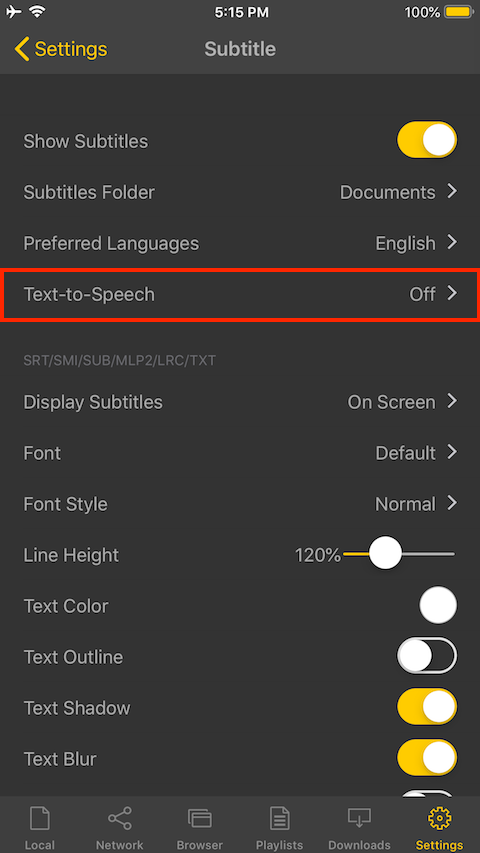 Select Text-to-Speech.
3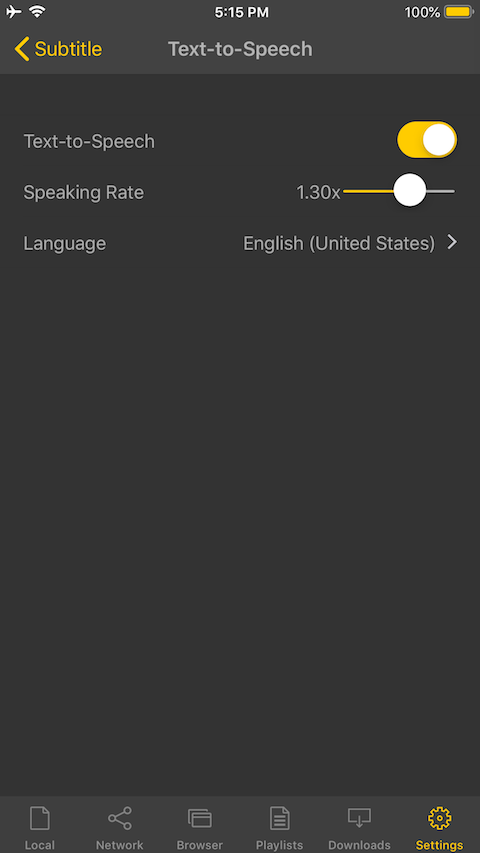 Enable Text-to-Speech, and set Speaking Rate and Language.
3-1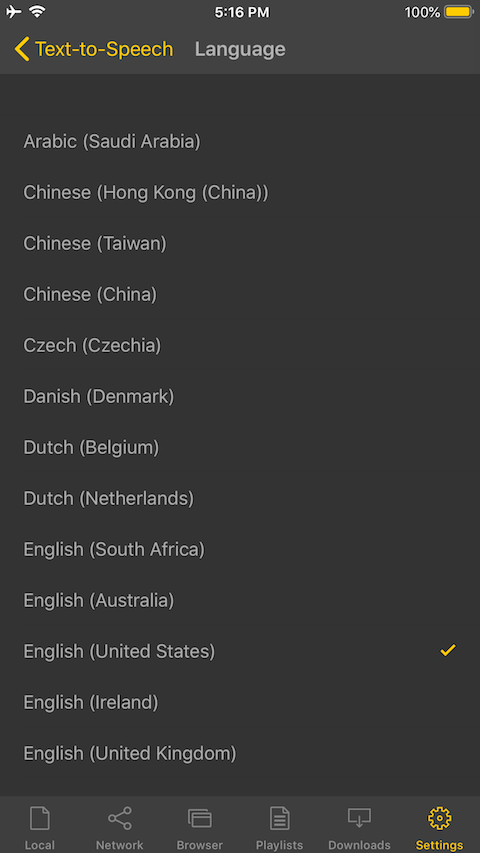 Select a language.
4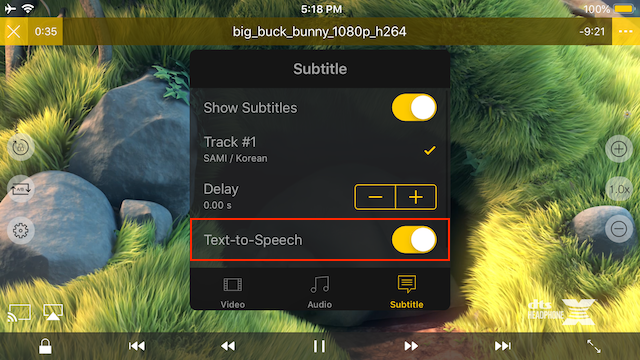 Text-to-Speech can be set on a playback screen also.