1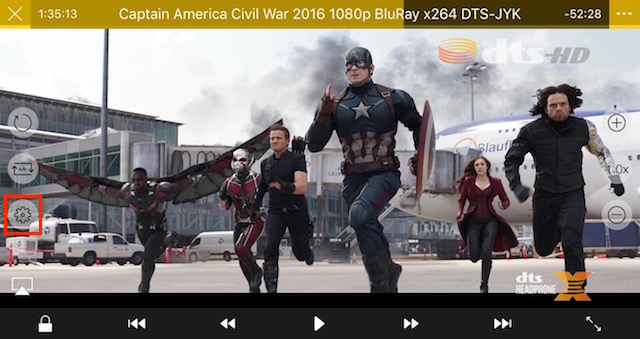 Tap Settings button on the left side of the playback screen.
2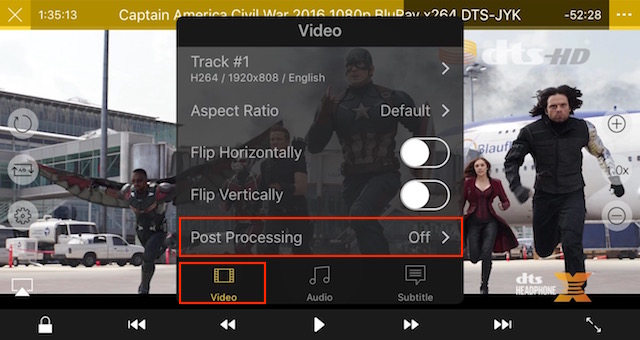 Select Post Processing in the Video tab.
3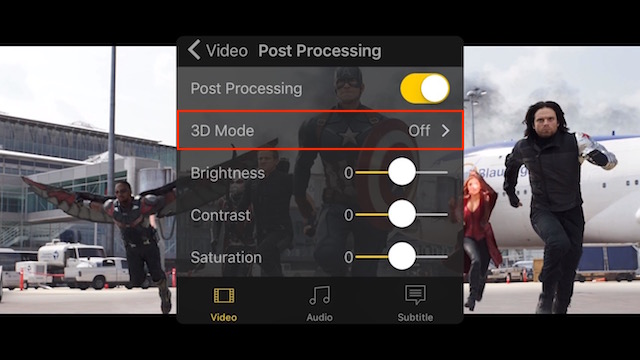 Activate Post Processing and select 3D Mode.
4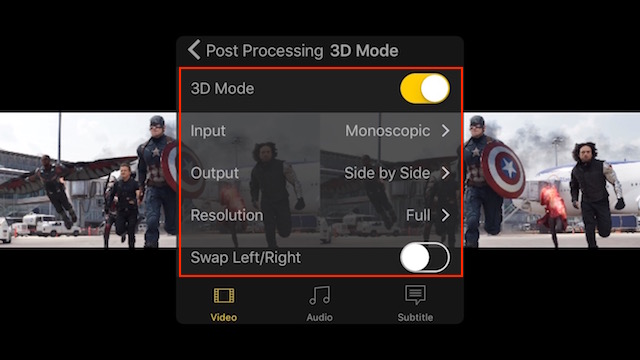 If you activate 3D Mode, you can configure Input/Output, Resolution and Swap Left/Right.
Input : Monoscopic, Output : Side by Side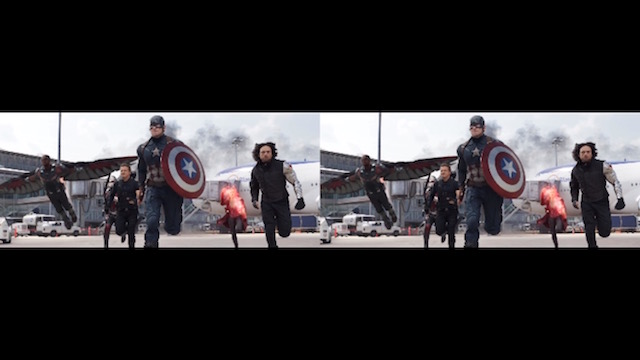 Input : Side by Side, Output : Side by Side

Once 3D Mode you want is activated, you can enjoy video files in three dimensions with your VR device.