1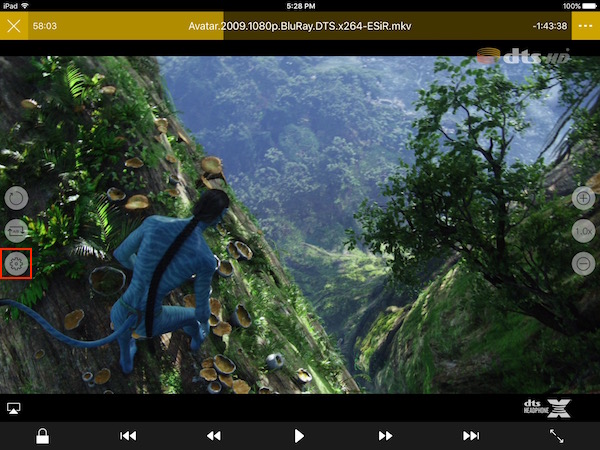 Tap the screen and press the settings button.
2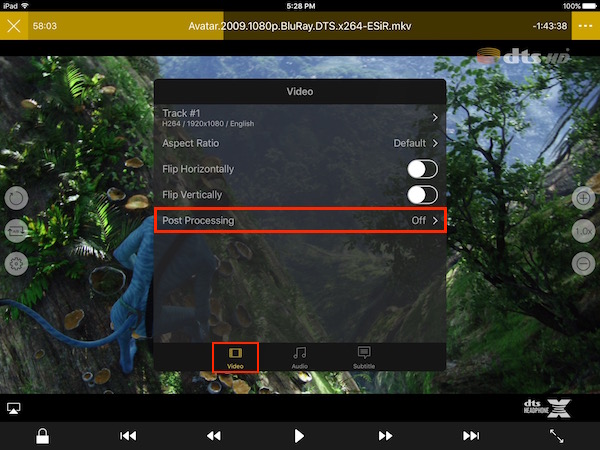 Select Post Processing in the Video Tap.
3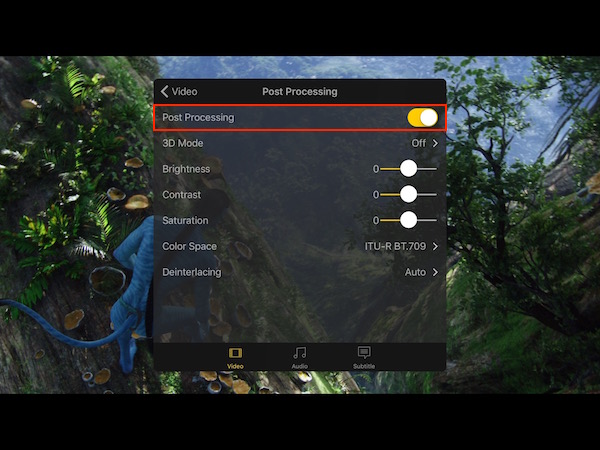 If you activate Post Processing, you can adjust (control) the brightness, contract and saturation of the screen.
*The adjusted brightness, contrast and saturation will be applied in nPlayer only and the setup will remain unchanged automatically.
Brightness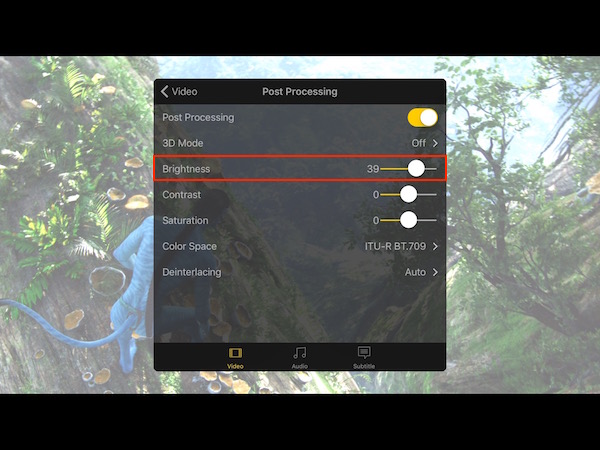 * You can control brightness during playing the video by controling device's brightness.
Contrast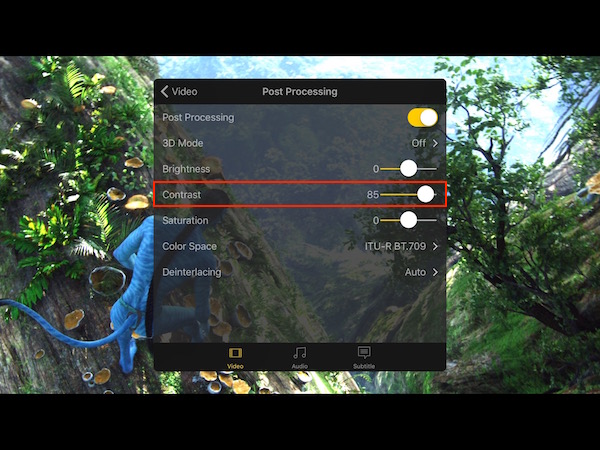 Saturation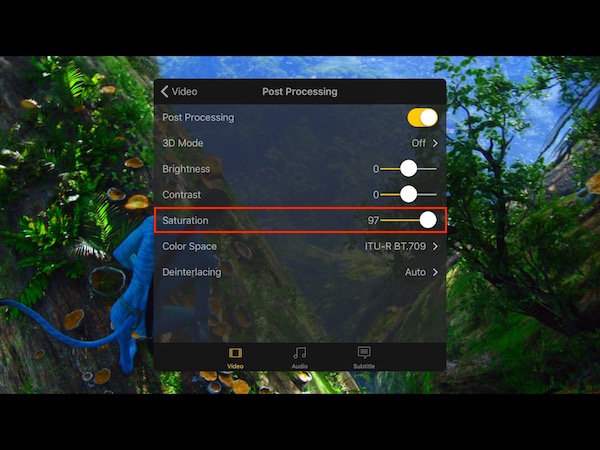 * If you press the text of Brightness, Contrast, or Saturation, the value will be reset to '0'.