Adjust in the playback screen
1
Tap the screen and press the settings button.
2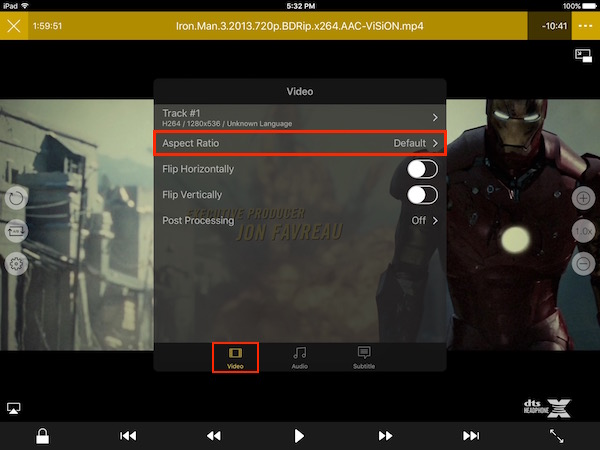 Tap the Aspect Ratio button in the Video tab.
3
There is a wide range of ratios that you can select.
Adjust in Settings
1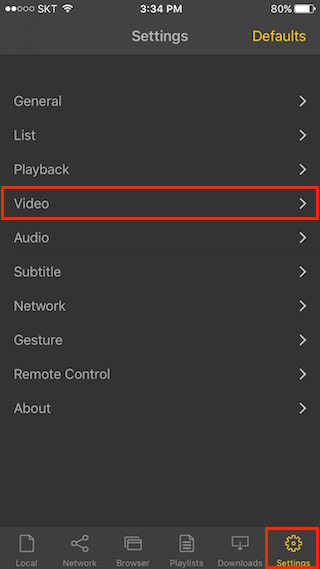 Tap Settings at the bottom and select Video.
2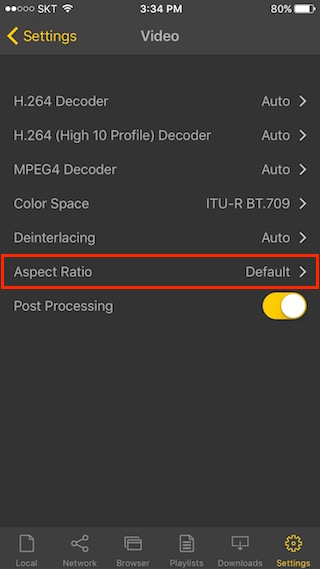 Select Aspect Ratio.
3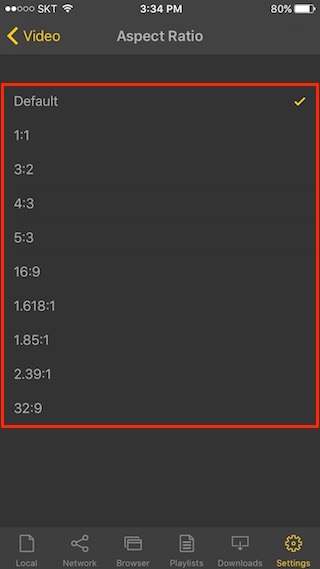 Select the screen aspect ratio you want.
The adjusted screen aspect ratio will be applied every time you start playback and you can readjust it in the playback screen.